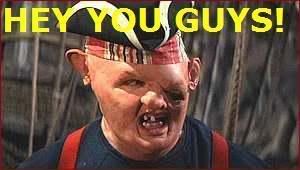 HELLOOOOOO! I haven't posted in a while, I didn't even remember taking any pics until I looked through my phone this morning! ahahaha.
Recently some friends and I have been doing our own version of Come Dine With Me (2 done, 2 to go!) and I was first. Here's some horrifically bad photos of my offerings!
Starter - Patatas Bravas. I just fried up some par-boiled potatoes, made a spicy tomato sauce and the garlic mayo from Vegan Diner instead of non-vegan alioli.
For the main, I made the Orange Mojo Tofu from Viva Vegan and just some greens that I blanched and then fried off.
To go with it, Veganomicon's Chickpeas Romesco (LOVE this dish soooo much and it's great for feeding hungry friends).
I'm not even going to bother posting the pic of the rice, because if you think these pics are bad, that one was ridic! It was basically just steam and a bit of yellow! hahaha. It was the saffron garlic rice also from Veganomicon.
Dessert - I played with the brownie bottom pb cheesecake recipe in Vegan Pie in the Sky. I swapped the brownie base for a speculoos biscuit base and replaced the peanut butter in the filling with smooth speculoos paste. It was pretty good!!
OK Jojo's (head over to
Jojo's blog
for better pics!! haha) turn and she made Barbecue Ribz, Mac & Cheese and coleslaw. I believe the ribs and Mac recipes are both from Vegan Diner. Either way they were awesome! I'm sure I've made these ribs before and they were cack and dry, so obviously I did something wrong because Jojo's were great!
Dessert was a chocolate mousse pie and a deep fried oreo. Yes, a deep fried oreo and let me tell you friends, it was as awesome as it sounds. If I wasn't full to busting I definitely would've had a second.
OK and on to something else. A few weeks back I was seeing Steel Panther in Brixton so I met my friend
Kip
during the day for some food and drinks. We went to Ms Cupcake first and I bought a pb&j cookie sandwich. These things are SO good that I couldn't even wait to take a photo before I took a bit. They are super sweet though, I can only eat about half in one sitting. I ate the rest on the train home when I was drunk. hahaha.
For dinner, we went to the little Japanese curry place that is about 3 or 4 doors up from Ms Cupcake. I had a terriyaki tofu curry. It was really good!
This was a tempeh scramble that I made a couple of weeks ago. I took a pic because it was sooo pretty. I did exactly as I would do for a tofu scramble but I boiled the tempeh for 10 minutes before I crumbled it into the pan. Served with roasty potatoes. YUM.
And a baked potato! hehe. I made some spaghetti bolognaise with Sainsbury's frozen soya mince and the next day I turned the leftovers into chili and put it in a baked potato with a tonne of nooch underneath and some grated vegusto on top. It was awesome and because my dad put the potato in the oven while I was at work, took me about 5 minutes to put together. Bonus.
Hope everyone is good, I have an epic job of blog reading to do during my lunch break today I think!
Laterz
xXx