I have had this box of ground flaxseeds in my cupboard for ages and decided I would have a go at making up a recipe for cupcakes using flax 'eggs'. They worked out well, firmer than my usual cakes. Probably good for a large cake too.
I made these for mum & dad; glace cherry and almond, with pink almond butter cream. YUM! I don't think the recipe is quite right yet, so I will post once it's tweaked.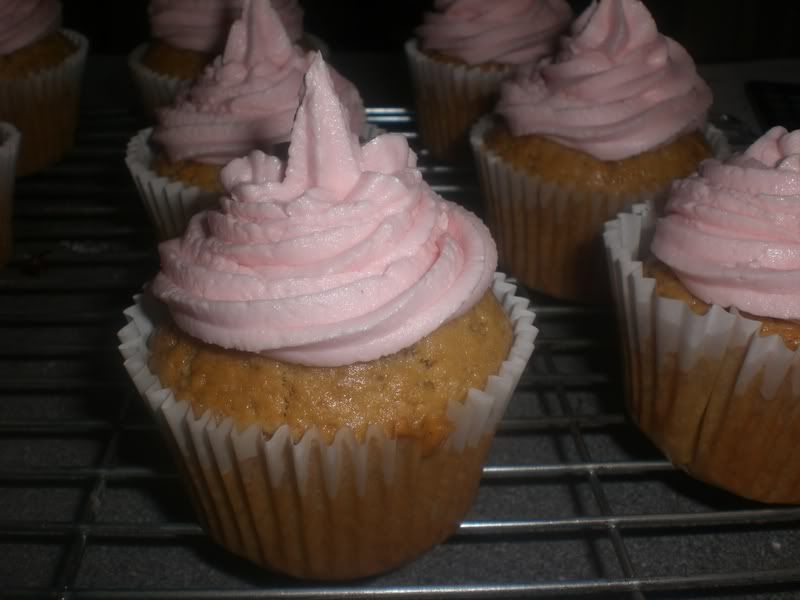 Inside shot....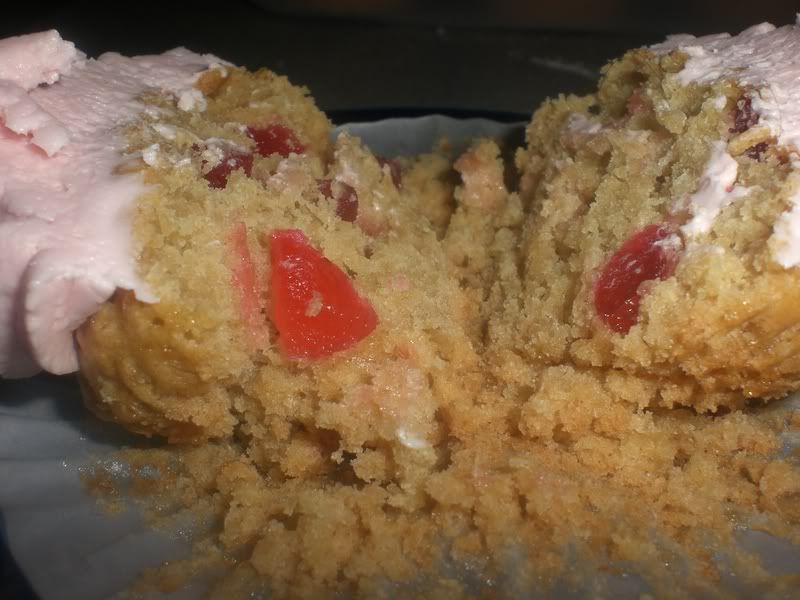 Here was the other night's dinner. Tofu/Mushroom stroganoff with herbed potatoes. I went a bit over the top on the taters, I didn't even eat half of them!!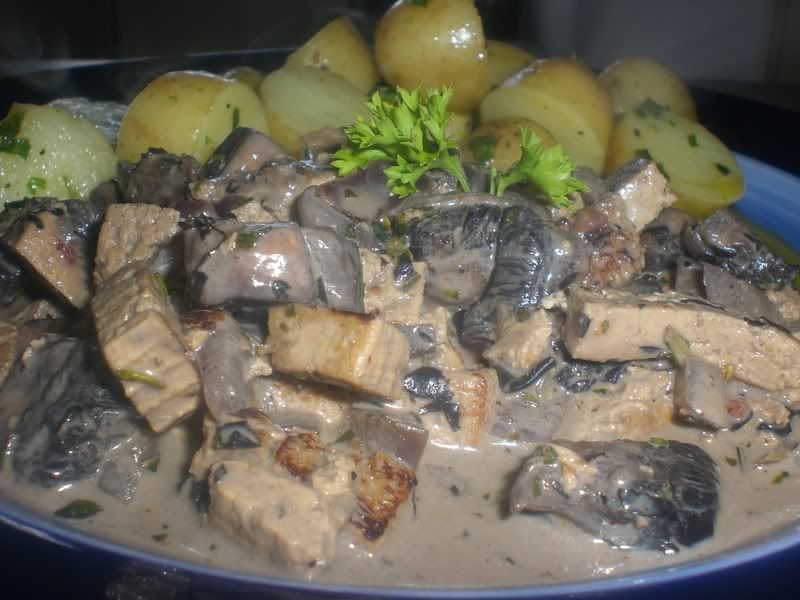 And the best part of being the cook - being able to eat the leftover frosting! heheh. Mmm nice hair, don't I look good!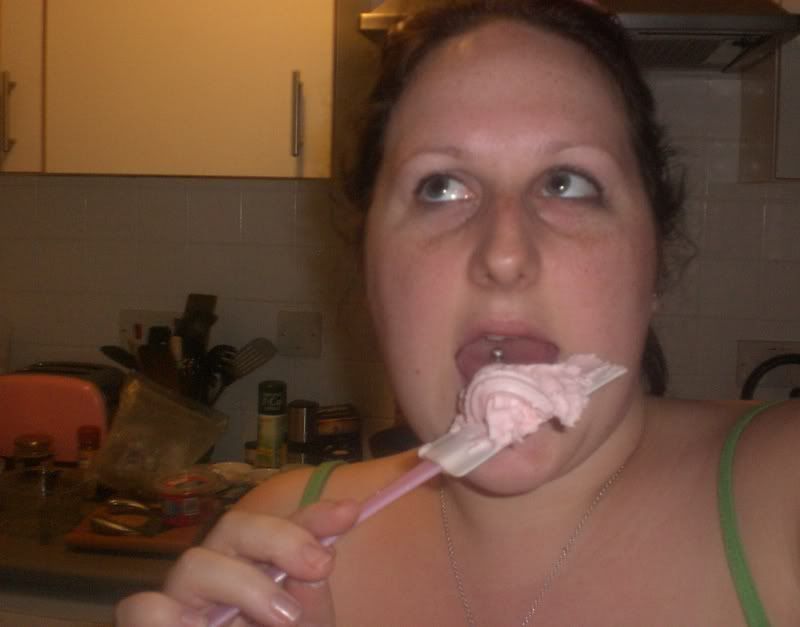 Cooking to: Bon Jovi - Keep the Faith