So it took a couple of tweets but
GOSH
emailed me a list of their vegan products this morning, HURRAH! It is also detailed on their Facebook page but here it is again for those that missed it.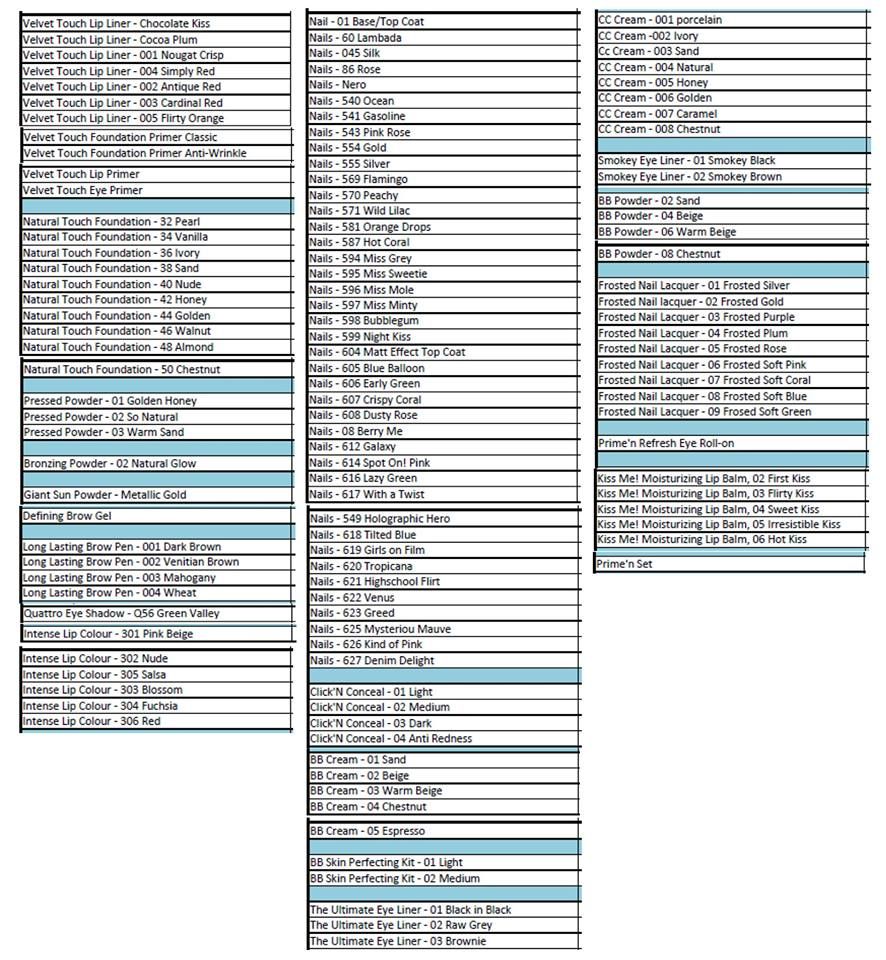 I know they're small but click on them to go to the full size picture (or head on over to their
Facebook page
for a closer look).
Mainly I'm excited to try the Amazing Length N Build Mascara and that the CC Cream foundations are ok because I love that foundation!
If only more companies would actually have a list!!
Love & Stuff
Sal xXx