Tonight I made Veganyumyum's super fast tomato & cream basil pasta (sans the basil - stupid supermarket ran out). A few people have blogged / porned this lately and I am just going to back up everything they have said - it's freaking gorgeous. I recommend you
head on over right now
and write down the recipe!!
I'm working on a new recipe – cranberry orange cornbread. This has definite potential but it is not right yet. I think the spelt flour and oat bran I added had a detrimental effect on the texture and it needs to be more orangey and more spicy! So I am going to give this another go at the weekend with some amends. Hopefully I'll get it right next time and will post the recipe.

But to tide you over, here is a pic of attempt no. 1, hot out of the oven spread with some pure soya: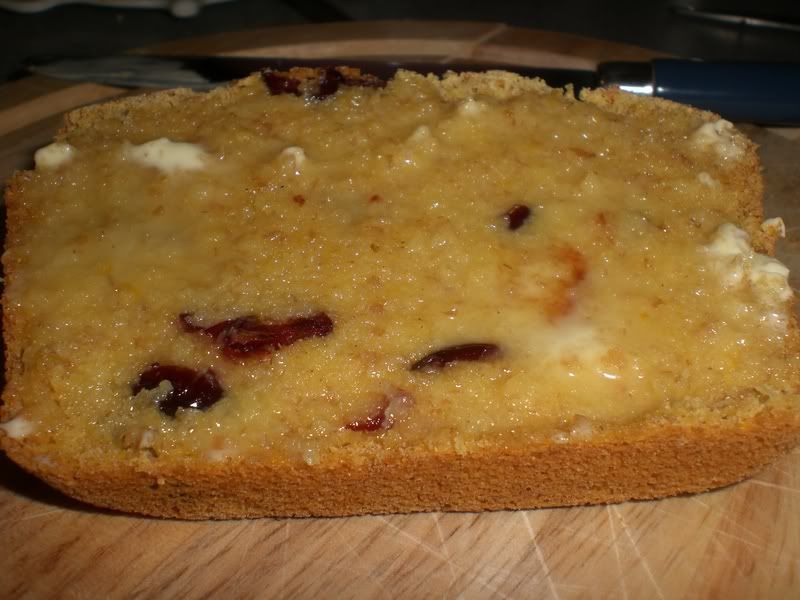 All going well, tomorrow I will have a recipe for a chocolate cake to post!!