I don't have much for you today, just a couple of stickies. I will in be in London monday - friday for the next two weeks on a course and will be staying in a hotel so 2 weeks of pasta and tomato sauce probably await me! :(
Next weekend I'll be making up for it no doubt!
So anyway, here are some cupcakes I made for a workmate's birthday. Chocolate peanut butter CCs and lemon CCs. Unfortunately, I decided to use a straight piping nozzle for the PB frosting and they look a little like poop! ah well, they tasted nice which is what matters!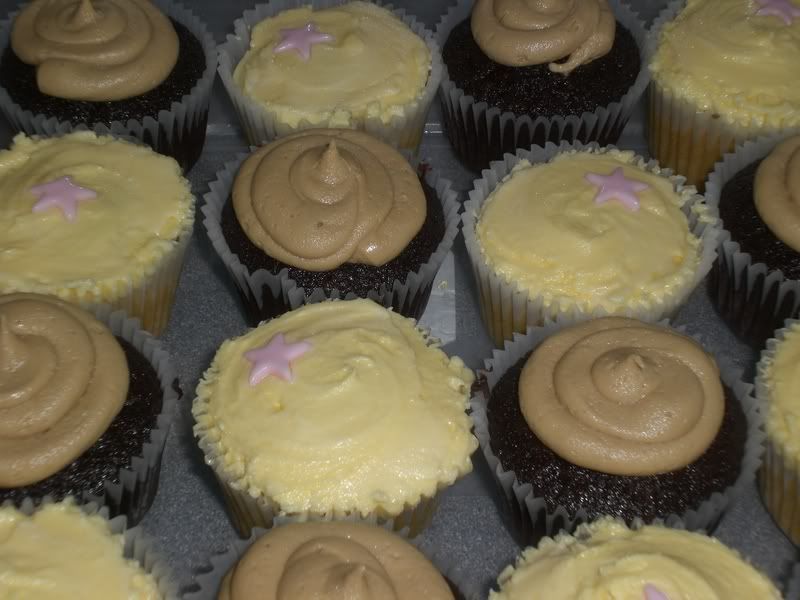 I also made some peanut butter cookies. I know there's a zillion pb cookie recipes out there, but I wanted to make my own version up. It's good, but not quite right so I need to work on perfecting it a bit before I'm happy to share it.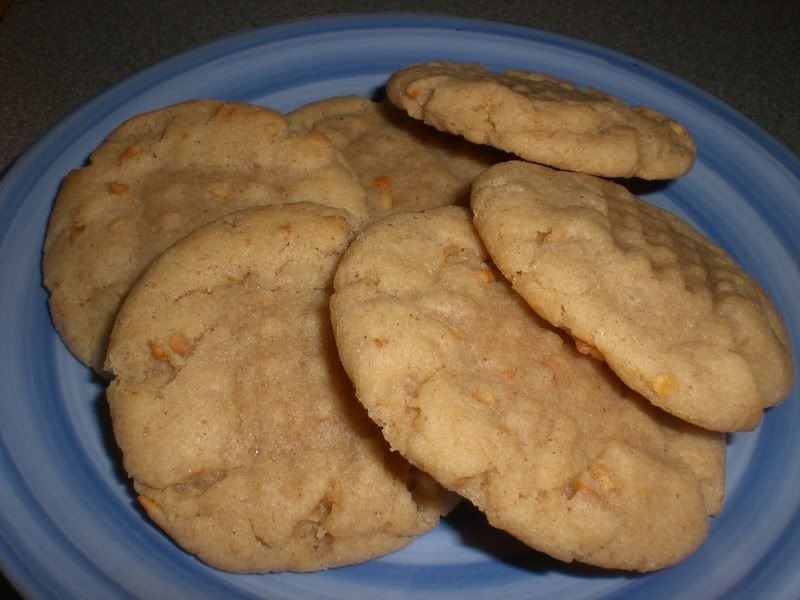 Cooking to: Bon Jovi - 7800° Fahrenheit & Incubus - A Crow Left of the Murder (cakes) / Van Halen - 1984 (cookies)