What I love most about bank holiday weekends is having time to cook awesome food. I started with turning this lot .....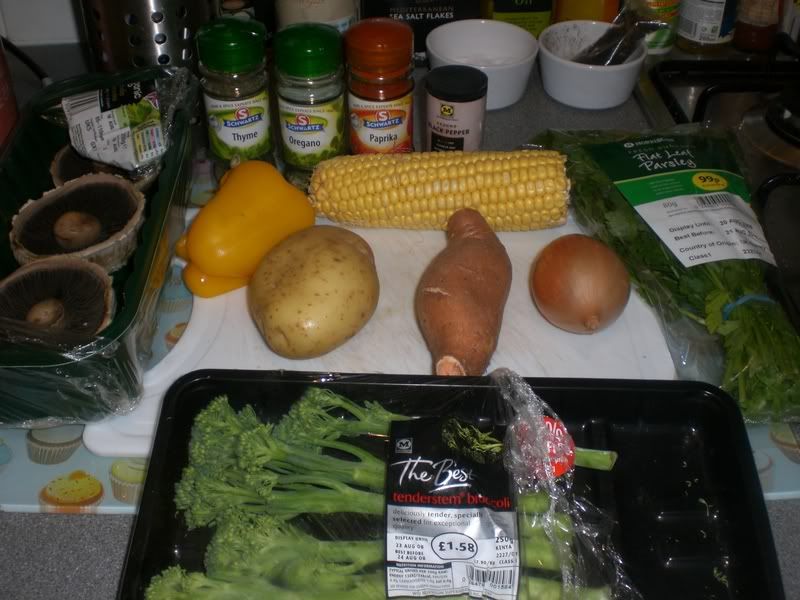 Into this.... This is veggie hash with some pesto grilled portobellos. I got the inspiration from
THIS
recipe. Mmm mmm, it was seriously good!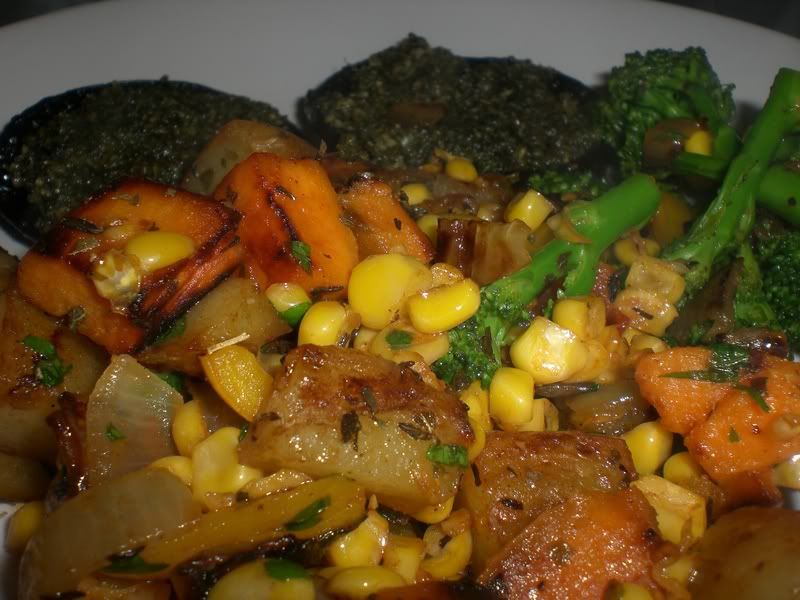 Lunch on Saturday - I made the quick creamy tomato & basil pasta from veganyumyum again but this time I had the basil. Twice in one week - this recipe is a good one!! Awesome with tiger bread! :)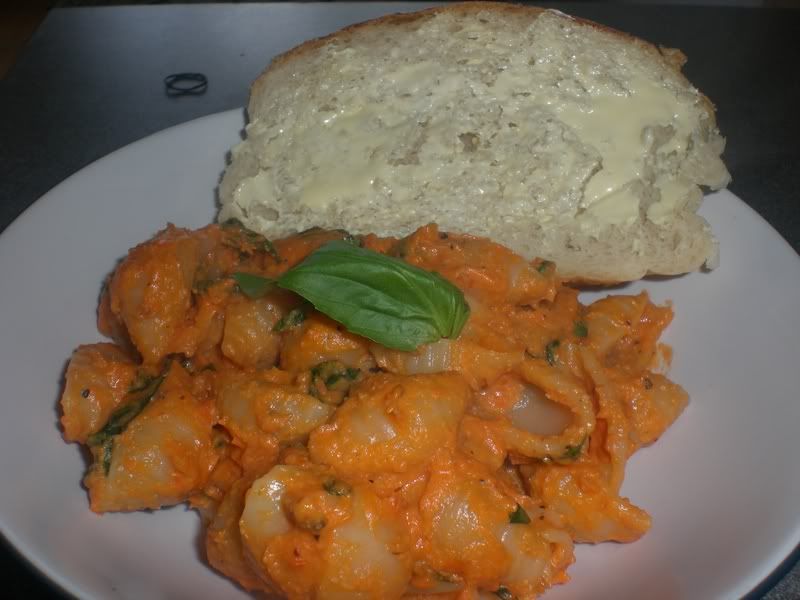 I also made granola. I felt the need to put goji berries in something as I have a massive bag of them and haven't used them in ages!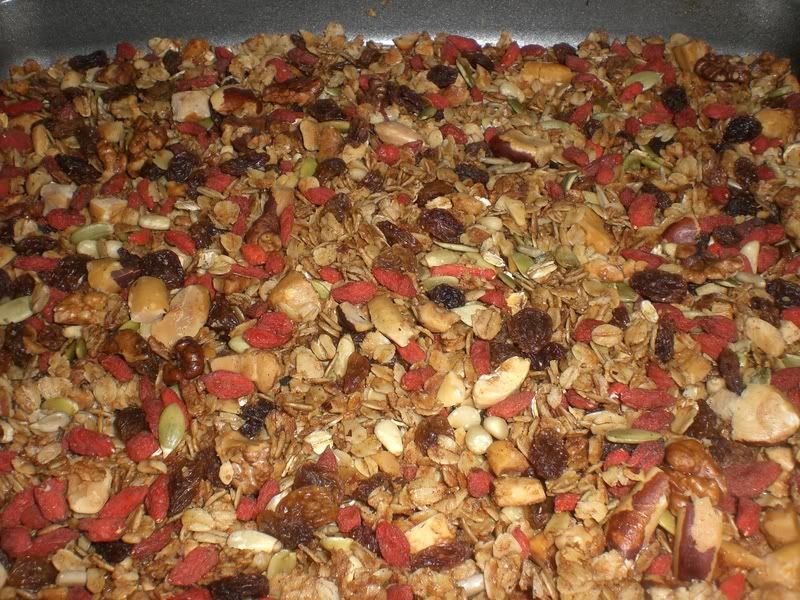 I also made ginger & lemon muffins. They have a double dose of ginger from ginger jam and fresh root ginger in them. They are good but I think they need to be even more gingery so I'm going to try again so I can post a better recipe!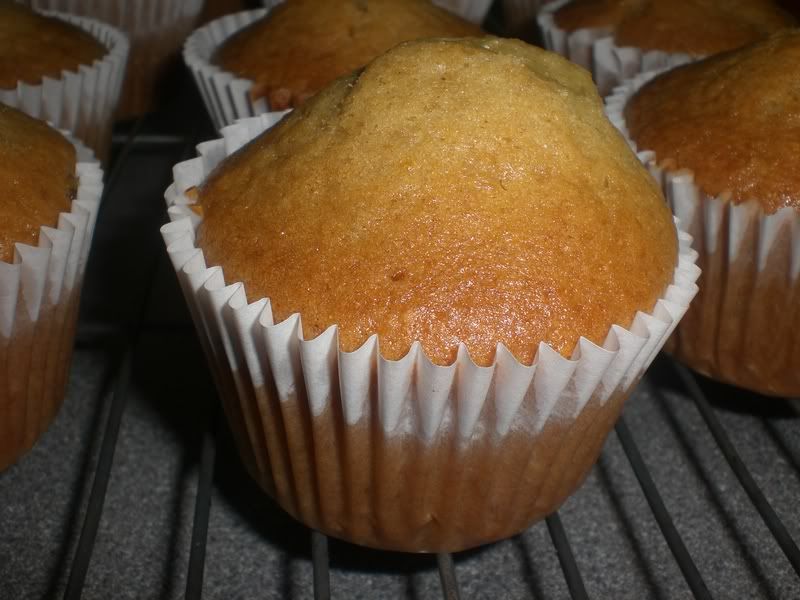 Finally, onto today's dinner. I have been eyeing this recipe for ages and finally had time to do it. They are
Susan's Barbecue Ribz from the Fat Free Vegan Kitchen
. They are REALLY good except that I think the 25 minute baking time was too long (in my oven anyway) and they stuck to my griddle pan like shit to a blanket! I have half of them left to experiment with again tomorrow, I think I just need to use the grill or a better pan to cook them in. I had some
homemade barbecue sauce
in the fridge already to use up. This isn't the best picture I'm afraid but I was hungry! You can't see from this angle but they do actually quite look like ribs!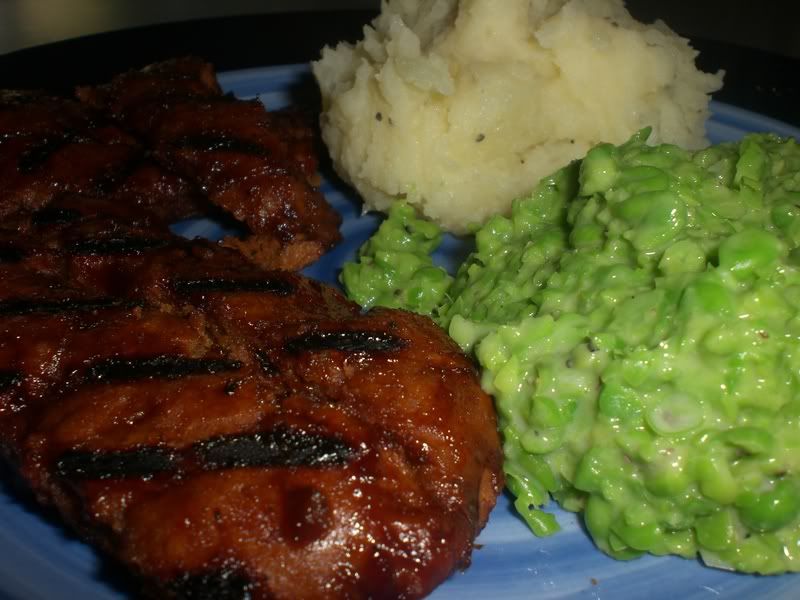 Cooking (today) to: Del Amitri - Change Everything