This week's Friday favourite comes from Seventeen - No 7's trendier, younger (and cheaper!!) sister. It's their Skin Wow 3 Way Highlighter (
CV
).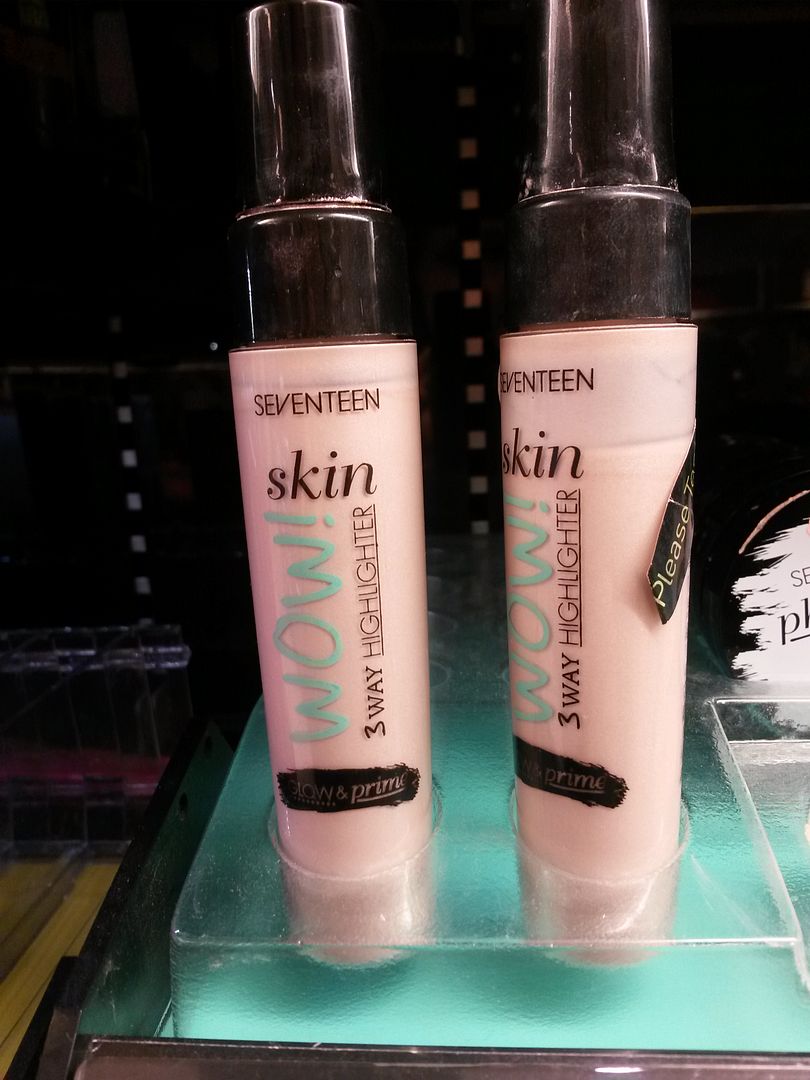 I LOVE this product. It's super shiny and gives the most gorgeous glow. You can use it under foundation (which I must admit I haven't tried yet) or on top for a cream highlight. Don't be fooled by the swatch below, this was a super heavy swatch so that it would show up on camera. I normally use it much more sparingly. It's also not glittery like it's coming across in the pic (probably the fault of Boot's fluorescent lighting!!), it's just beatifully shimmery.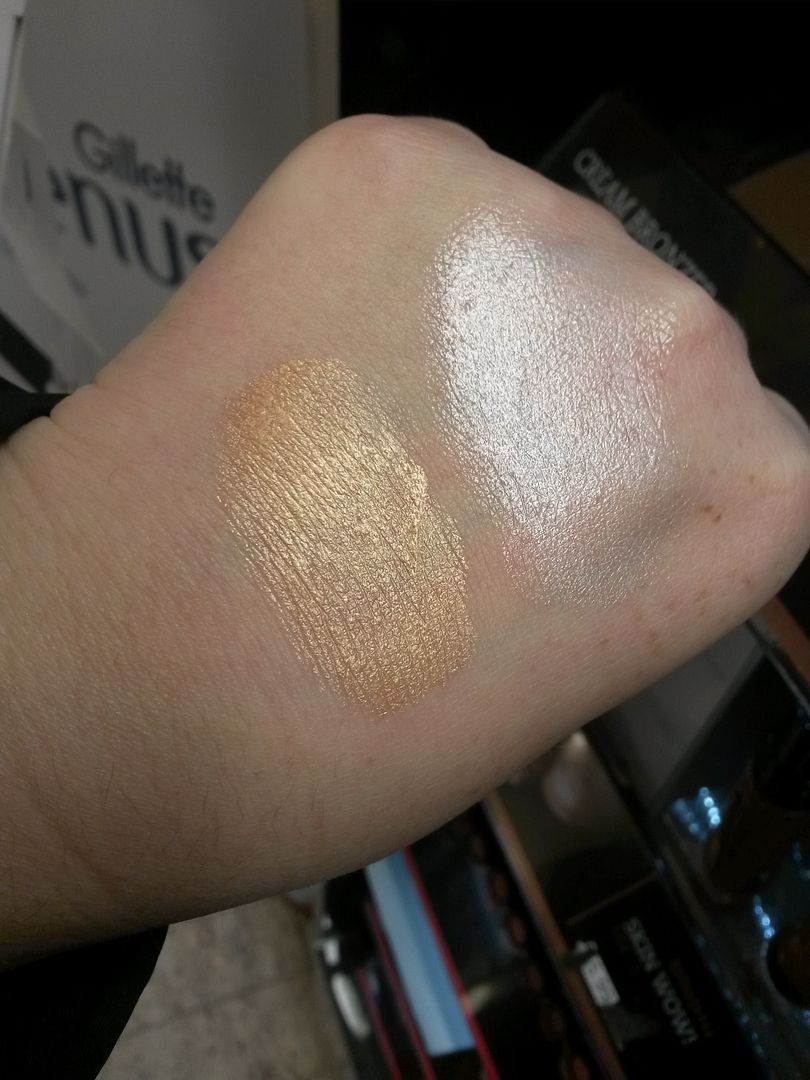 I also just bought the tan version (which is the left hand swatch above), which I also swatched for you. It looks amazing and I can't wait to try it; even if it might look a bit ridic on my super pale winter skin!
Have a great weekend all.
Love & Stuff
Sal xXx
THIS POST WAS ORIGINALLY POSTED ON LOVE-LIPSTICK.BLOGSPOT.COM
If you enjoyed this post, please consider sharing it via the links below. And don't forget to subscribe and join me on social media - links for both of these to your right >>>>>