Errrr hellerr everyone. Hope you are enjoying your bank holiday weekend?
I decided to make today's blog post about nail polish, to give you some ideas for vegan options. The ones I've picked are (as far as I know) fully vegan polish lines. This doesn't mean that all their products are.... just the polishes!
Orly
I'm kicking off with Orly, because I am in love with their base & top coats. I was looking for a fast-drying top coat to replace my Seche Vite. I love Seche Vite and it really does dry quick but it stinks and it goes sticky and unusuable sooo fast. So I tried this one and I love it. It dries quick and it's lovely & shiny. Because I liked it so much, I bought the rubberised base coat too. Generally regular polish lasts less than 24 hours without chipping on me* but since using this duo, I get a couple of days out of a mani (way WAY longer on toes!); which is pretty good for me. (*This is the main reason I prefer gel manicures!)
I have lots of Orly colours too which I like a lot, but most of those colours are in my salon.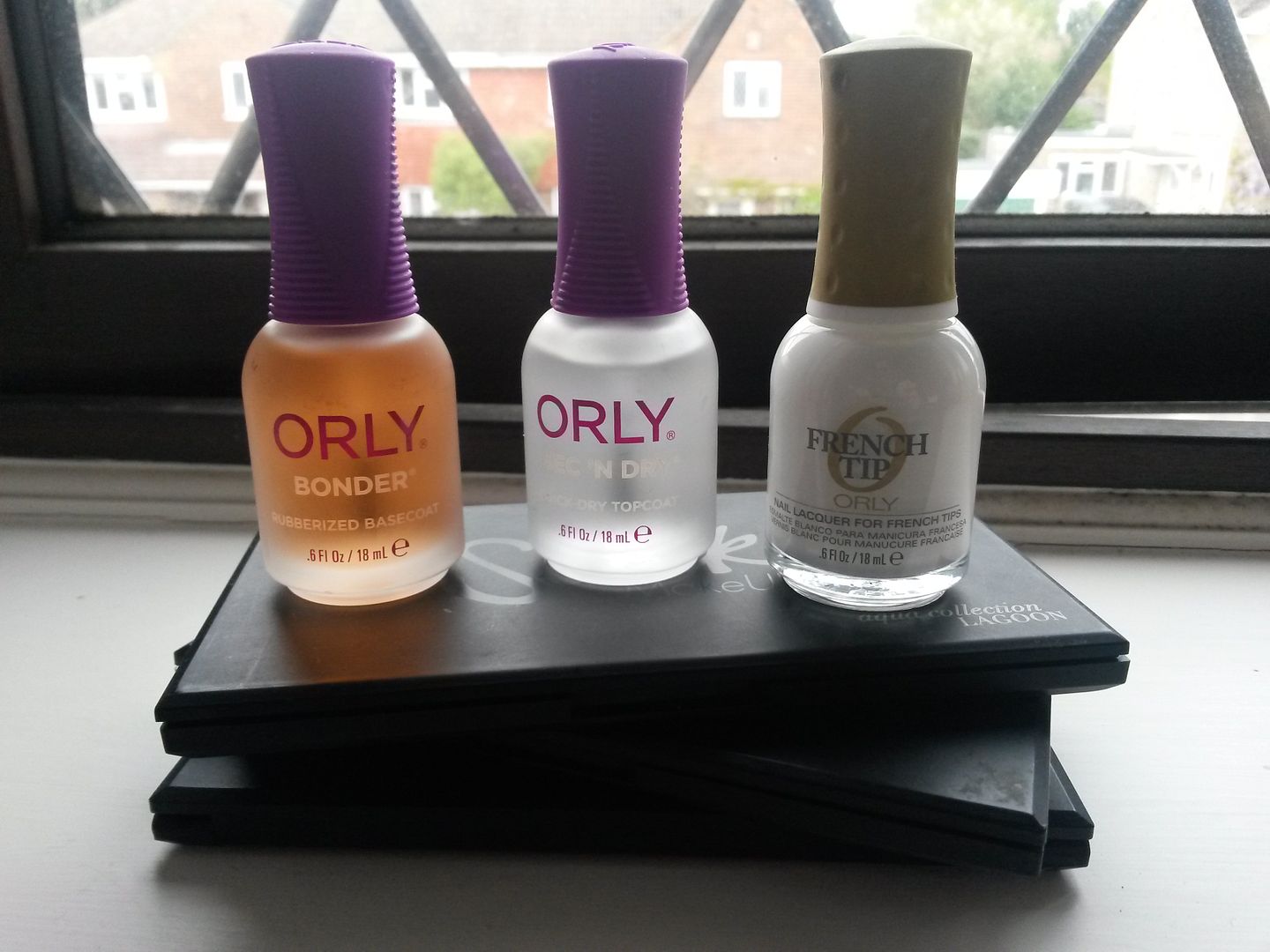 Nubar
I researched long and hard when looking for a brand of nailcare products to use in my salon and I settled on Nubar. Not only cruelty free and vegan, but also awesome. Their mani & pedi products smell lovely and Gelicure is just a fantastic gel polish. They have a huge colour range and you can get matching polish usually, if you like your Gelicure colour!
Barry M
Hands-down my favourite 'drugstore' polish brand, if not my favourite in this entire post.. I absolutely love the Gelly polishes but they have a massive range of glitters, regular paints and nail effects like crackle polish (untrendy though it may now be!). Price point wise it's brilliant too.
China Glaze
Massive fan of China Glaze. I really love the polishes and I love their orange scented cuticle oil too; which I really must repurchase asap!! Not too expensive but also not that easy to get hold of; if you have a Sally's near you, you'll likely find some in there, if not you'll have to get them online. Again, most of my CG polishes are down in the salon but I have some Neons that are fab and I love the polish pictured on the right below (That's Shore Bright, which I featured in a
recent Friday Favourite post
).
Jessica
A professional salon brand; I've never seen this available to buy in stores, only in Jessica salons. I think they are fantastic polishes with lots of colour choice. (Their Geleration gel polish is also vegan in case you have a Jessica salon near you; I don't know about their mani-pedi products though!) They are a bit pricier than some brands, but they're worth it.

Deborah Lipmann
This is the only DL polish I own; not because there aren't about 7 others that I want but because they retail at £16 each, which I think is FAR too much to pay for a polish. But dang, this is soooo pretty!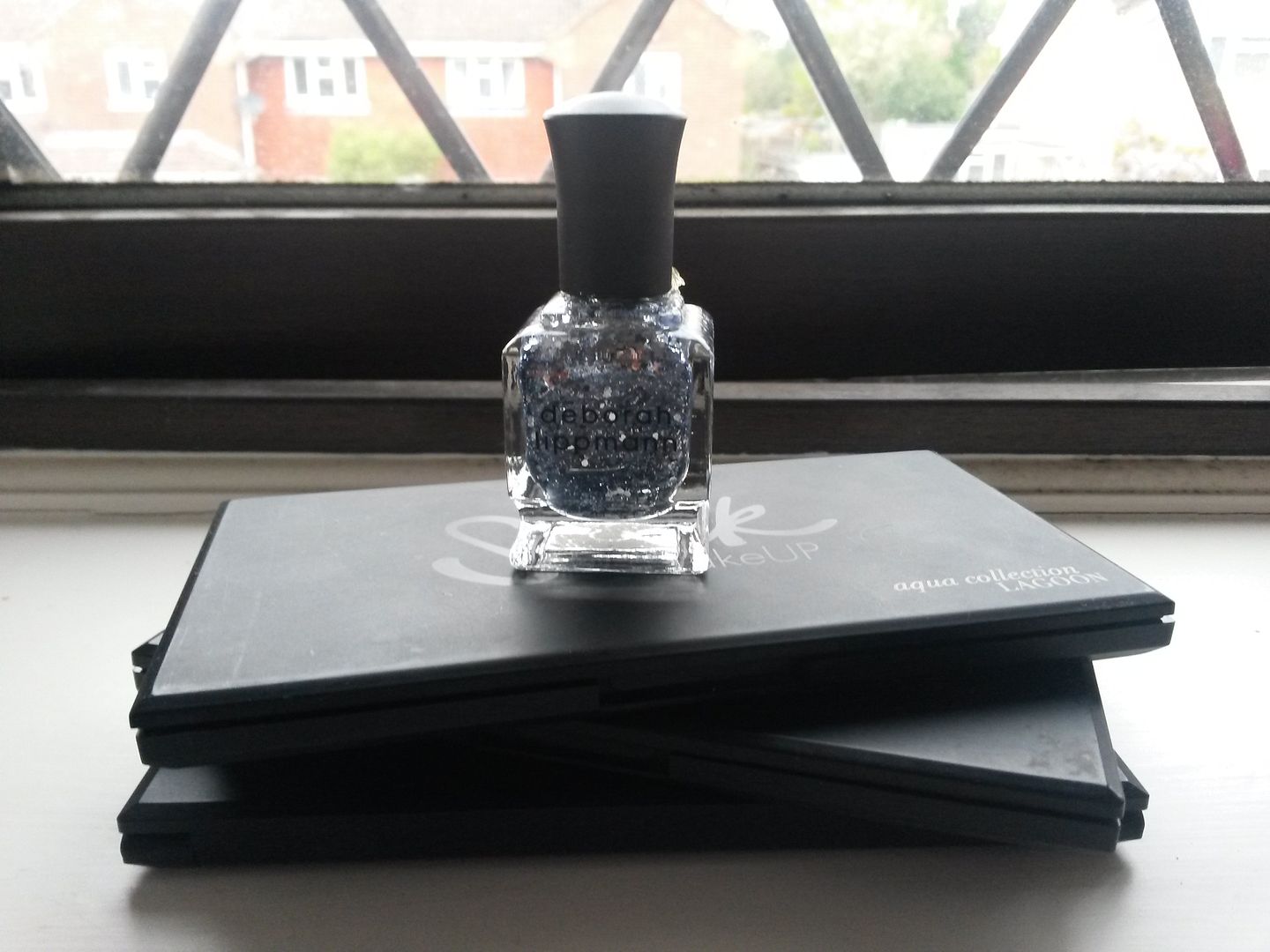 ELF
Good old ELF and their awesome veganness! Unfortunately I only own 2 ELF polishes because the 2 I have totally blow! The formula is terrible and really hard to work with.. I hated them, so I never bought more. I keep meaning to try a couple of others and see if I just picked turkeys or if all of them suck. Anyone have good experiences with ELF polishes??
NYX
I've said before that NYX have crappy customer service and they are not willing to take time to find out which of their products are vegan when you ask, so you have to go buy ingredients lists, if possible. So I am not sure about all of their polishes, but according to the PPK list that I have linked to below, the salon forumal polishes are vegan. I like these; they're nothing to write home about though.
MUA
Again, check ingredients lists on these because I only have a couple and they look vegan to me from the ingredients lists. MUA is super cheap and I like the quake polishes which are basically crackle polishes.
Butter London
Again I only own one. For years I didn't buy any because I HATE the names of these polishes, I mean they're even worse than the stupid names that OPI give their polishes. Trout Pout, Slapper... etc? UGH! But people seem to like them so I bought this one when I was in Leeds. It sucks, it's really sheer and would probably take 5 coats to get a good colour. However, I don't think that's true of all the shades, I think I just picked a bad one. Needless to say I'm not in any rush to spend £12 on another bottle.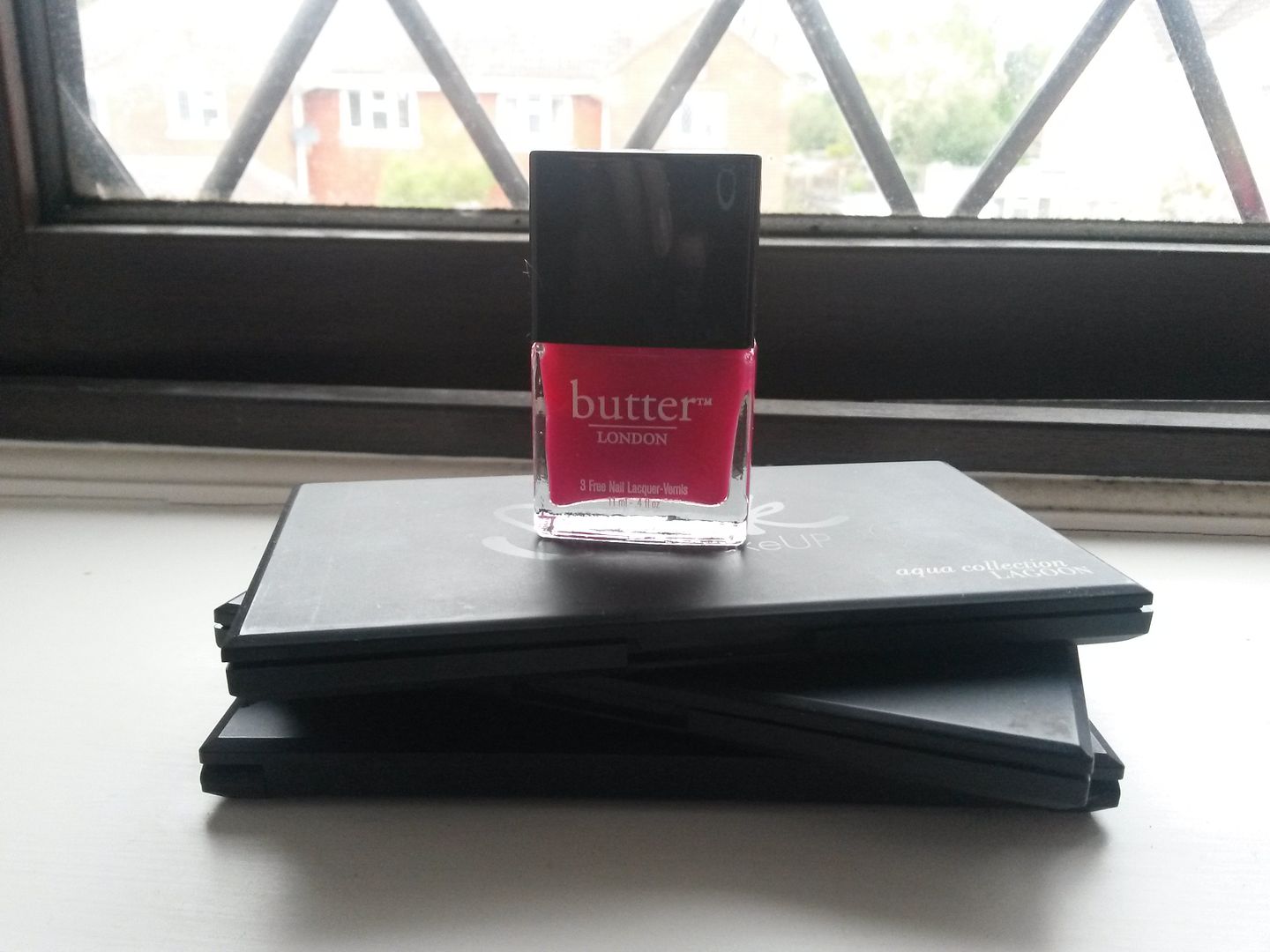 Illamasqua
Pricier / high end brand and not as widely available; unless you have a store or counter near you, you'll have to order online. However, Illamasqua do brilliant sales and offer discounts for returning customers on their website. They have loads of colours and so far, I like the formula of the ones I've tried!
OCC
I love OCC! I love that they are totally vegan and cruelty free. I love their pigments, their lip tars.... I really quite like their polishes too. Pool Boy polish was also a
recent Friday Favourite
of mine - although it does take 3 coats to stop it looking a bit streaky. That mani lasted really quite well!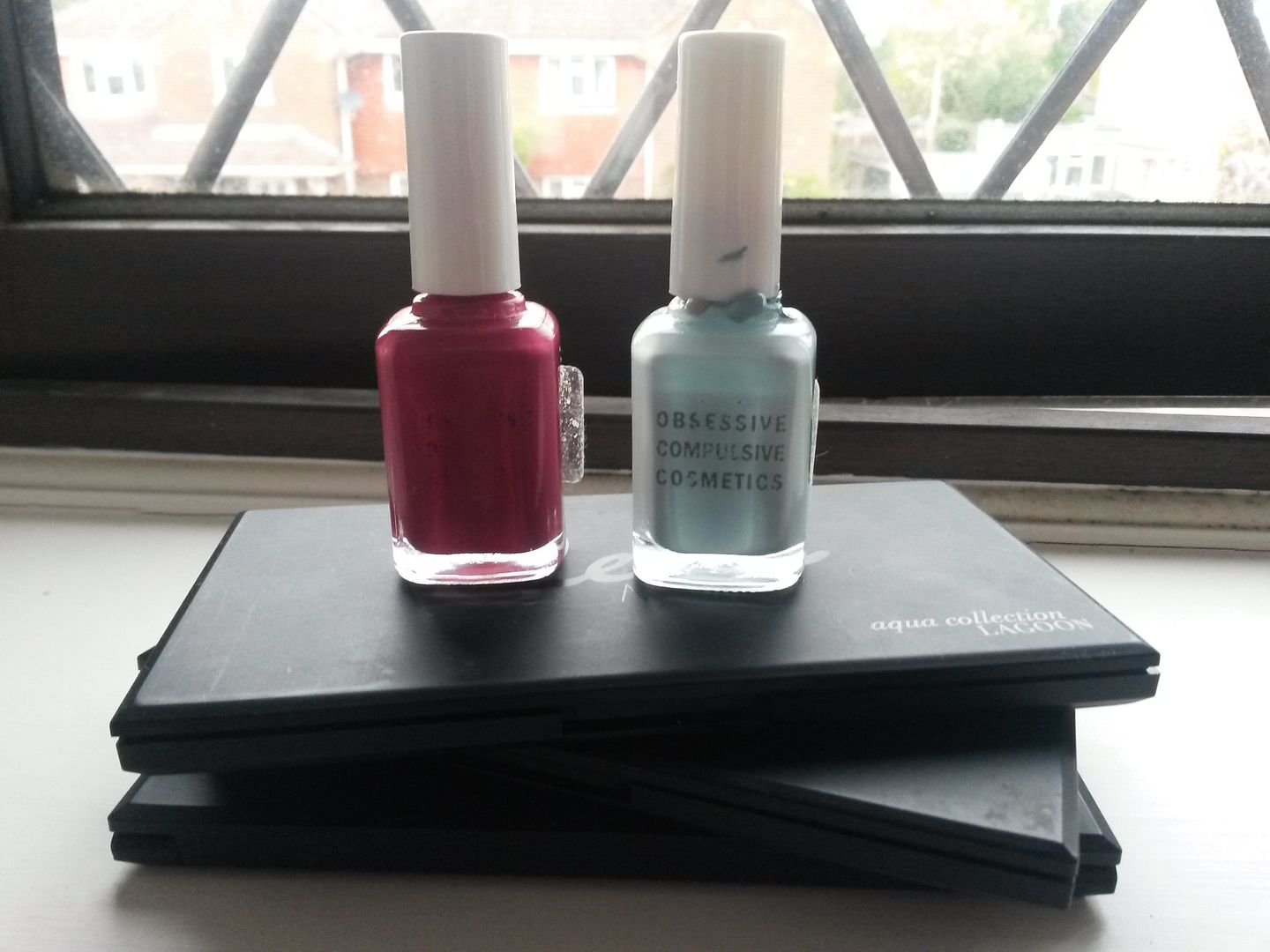 Models Own
Models Own have a fab colour range, the formula is generally very nice and they're available in Boots, at a decent price point. Win! See that Hed Kandi polish, second from right? GORGEOUS!! So freakin gorgeous. Not sure if it was limited edition but if not, you should buy it because it's the most lovely orange red (it's called Hedonist!)
GOSH
Last but definitely not least, GOSH. I love GOSH, you guys know that and their polishes are pretty freakin ace too. They have a gorgeous holographic polish, pictured left below and it's soooo pretty but it's really really hard to get on without going streaky. I keep trying though because it's gorgeous.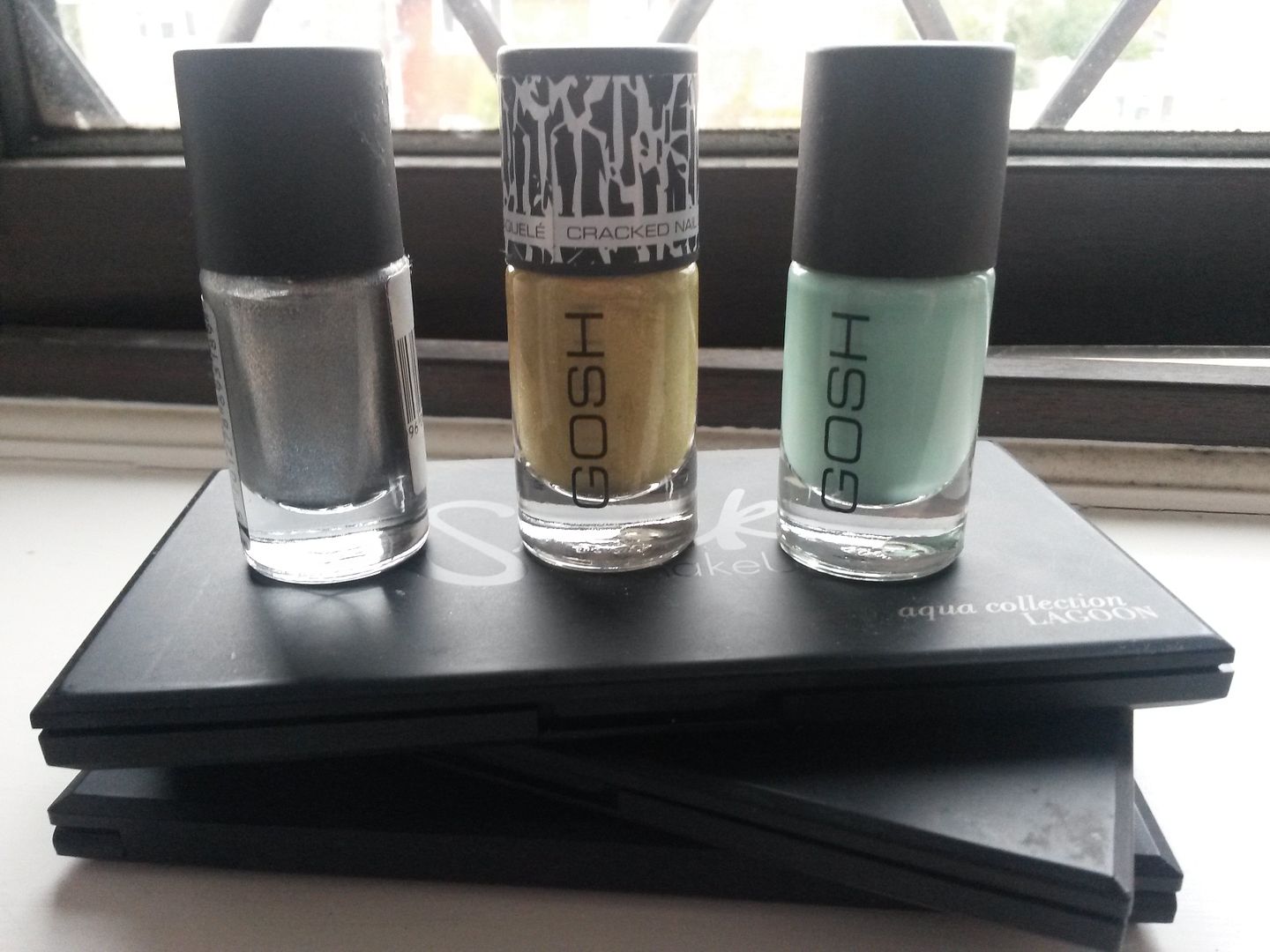 Honorable mention also goes to
Spa Rituals,
which are all vegan but again, I only have a few and they're in my salon and
Zoya -
as above. A lot of people rave about Zoya, I found they chipped really quick but I haven't tried them with my awesomesauce Orly base & top coat yet, so I will have to dig them out!
Anyway, hope that gave you a few ideas and if you want some more brands that are vegan, check out
this list on the PPK
which is awesome.
Enjoy what's left of your long weekend all!
Love & Stuff
Sal xXx
THIS POST WAS ORIGINALLY POSTED ON LOVE-LIPSTICK.BLOGSPOT.COM