So instead of doing a Friday Favourite this week I'm doing a Friday Feature, on the new shades of the Luxe Velvet Lip Lacquers from MUA (AV). When I saw the picture of these on the facebook page I was really excited because usually, this type of long lasting, matte liquid lipsticks only come in super dark / vibrant colours and I was looking forward to trying something more wearable for the day.
The colours are actually darker than they look in the tubes and I have struggled to get accurate pics of the colours. They are all slightly brighter than both my hand and lip swatches are showing up on my pc, even though they look about right on my camera.
From left to right, the shades are Tranquility, Halcyon, Serene & Aflush
The formula of these is tricky, as are all of the products like this that I have tried but with a bit of extra work, they are worth it because they really do last a lot longer than a regular lipstick!
Starting with Tranquility, which is a lovely light browny nude. When I was applying this I was thinking ERGH vom. But once it was on I actually really loved it. This one was the easiest one to work with and went on smoothly and easily first time.
Then Halcyon, which is a bit more of a brick type shade in real life. Again, another one I thought I'd hate but ended up liking. I think though if you have a lot of pink or red in your skin tone, this one wouldn't work for you!
Then we have Aflush, which is quite a lot brighter than I could get it to show in the picture. It's actually a lovely bright pink, not as bright as Criminal which I will talk about below, but very pretty and still a nice bold lip colour. In fact, my brother's comment about this lipstick after I came downstairs from taking this photo wearing it was 'erm, you know it's that bright right?'. So I think he was unimpressed but I personally love it!
I left Serene for last because this is the one I struggled with the most. It took 4 separate occasions of me trying to get this on nicely to be able to get this photo, which I'm disappointed about because I really LOVE the colour. Also, as you can see, I smooged my lips together before it was dry and got a bit of transference, as you can see in the pic below! Harrumph! I've got some tips for working with these colours below, because they are a bit of work.
So basically if you want to try these, make sure you exfoliate your lips if needed and apply some lip balm. But before you apply the lacquer, wipe your lips completely dry. Any oil on the lips will stop them going on smoothly. Work quickly and don't try to apply too thinly. Just try to get it on as even as possible and perfect the edges with your finger if you smudge it outside the lip line too much. Don't rub or press your lips together to distribute the product. Keep your lips apart until totally dry otherwise they cake up a bit and look patchy. If you need to add a bit more to patchy areas, wait until they're fully dry and add a tiny bit more.
With regards to wear, once they are dry they don't transfer onto your glass / hand etc! I found that after just being out for salsa class with one or 2 drinks with a straw, these lasted pretty well, just a wee bit of a touch up needed...
After wearing it out for dinner and having (fairly oily) Italian food, it didn't fair quite so well. The oil breaks down the product and it wears off quite a bit...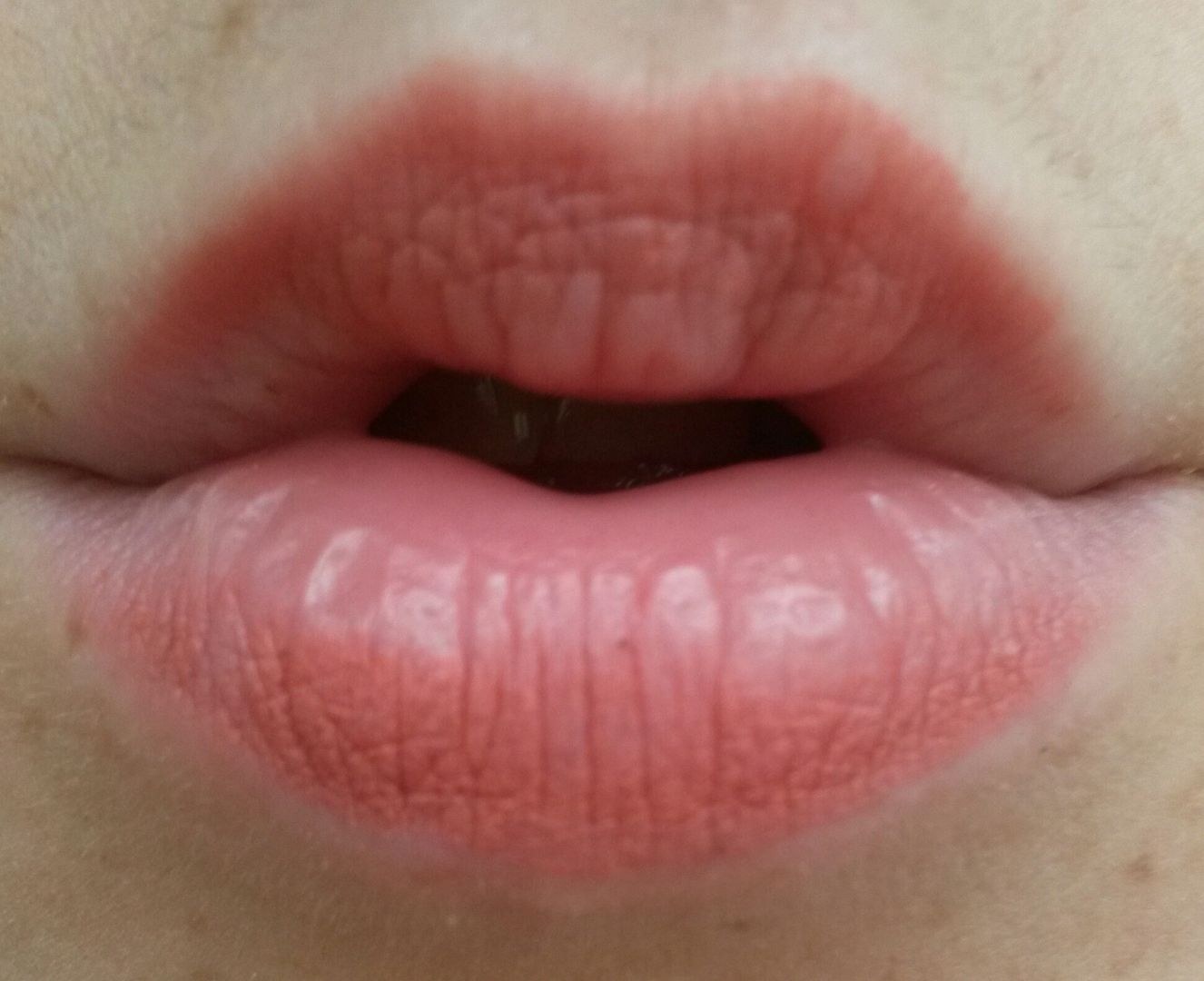 I found that putting a bit of gloss over it makes it a bit more comfy (if you don't like the matte feeling) but anything petroleum based breaks it down pretty quick.
Removal... easy but it'll take more than a quick wipe off on a tissue. I use an eye make up remover to get these off, as it's less harsh on the lips than rubbing it off with a tissue or makeup wipe.
My overall opinion of these is that I like them a lot. They last a long time with only minimal touch up needed and with a bit of patience, look really good. I still prefer the Limecrime Velvetines I have which I have found don't need to be touched up at all during a night on the drink (admittedly I haven't tested them on how they last during dinner!)
So that's the new shades. I also have 3 of the older ones so I thought I'd post a swatch of those and also some comparisons to similar shades from other brands that I have.
Top to bottom: Criminal, Funk, Atomic
Some comparisons then:
Left to right: MUA 'Serene' & Makeup Revolution 'What I Believe' and MUA 'Aflush' & Makeup Revolution 'Keep Crying For You'.
The top two are MUA 'Criminal' (L) and Makeup Revolution 'You Took My Love' (R) - these two are almost identical!
And here is MUA's 'Atomic' (top) and Limecrime's 'Suedeberry' (bottom). Suedeberry is a bit more pinky and lighter and Atomic is a truer orange.
So that's all for this week. Hope you have a fab weekend.
Love & Stuff
Sal xXx

THIS POST WAS ORIGINALLY POSTED ON LOVE-LIPSTICK.BLOGSPOT.COM
If you liked this post please consider sharing it via the links below and if you wanna chat, join me on my social media links to the right of this post!