SINCE WRITING THIS IT'S BEEN CONFIRMED THAT NYX HAVE BEEN BOUGHT BY L'OREAL SO I WON'T BE FEATURING NYX ON THIS BLOG IN THE FUTURE.
BOO NYX, BOO!!!
NYX's Xtreme Lip Cream in Nude Peach Fuzz.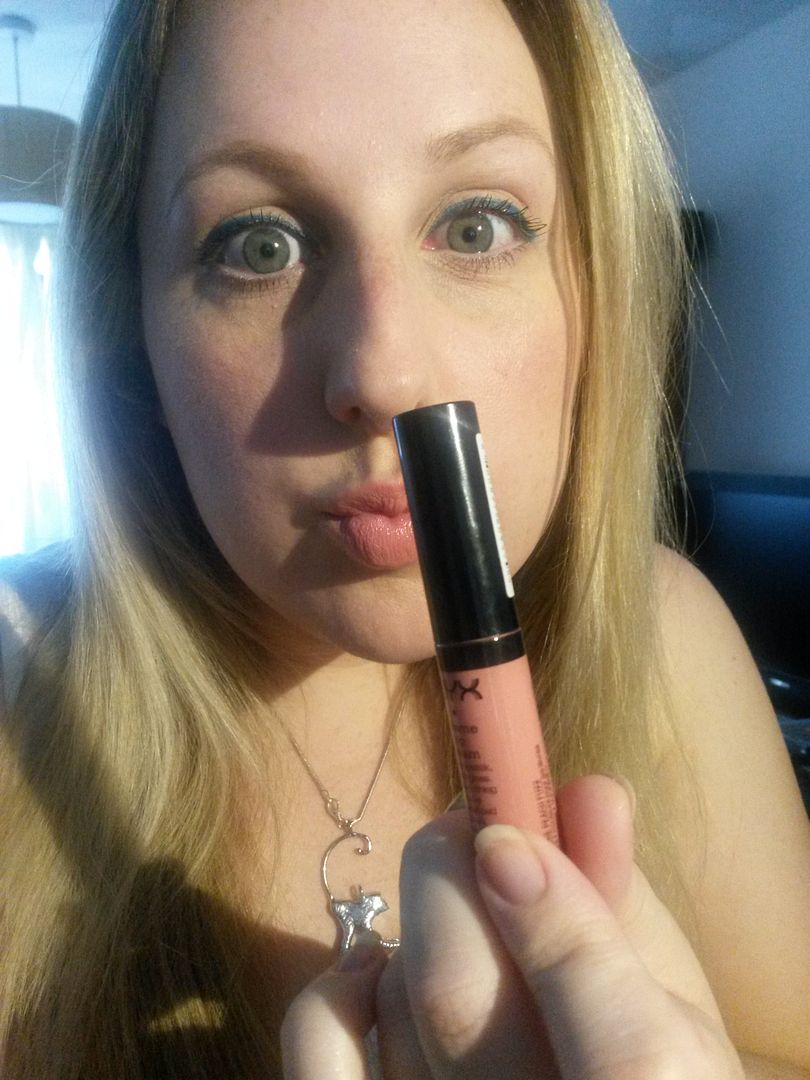 I've been reaching for this every day this week and it's the most perfect peachy pink and looks great with most eye looks. Also, the formula is lovely because it's slightly thicker and stickier than regular lip gloss, which sounds gross, but it means they last a wee bit longer!
This is one of those things that looks vegan to me from the ingredients list, but NYX are utter rubbish when you ask them questions about veganness and generally just ignore your queries, so it's not worth bothering if you have a product you want to check with them. You just have to go by the ingredients list and decide if you're happy with it or not.
Here's to a great weekend and let's all cross our fingers that this lovely sunshine sticks around a while!
Love & stuff
Sal xXx
THIS POST WAS ORIGINALLY POSTED ON LOVE-LIPSTICK.BLOGSPOT.COM