Well hello there!
I have a load of new stuff lately that I've been playing with and so I thought I'd talk about some of it here.
Firstly the last palette I bought from Sleek, it's the (sadly) limited edition Del Mar palette. As I said it's limited edition and the Sleek website isn't showing it anymore. But Superdrug's
website appears to still have it if you're interested
.
So it's mainly matte colours an they're all bright and super pretty.... check it out! I will post full swatches of all the colours in another post as soon as I can so for now here's a pic of the palette colours.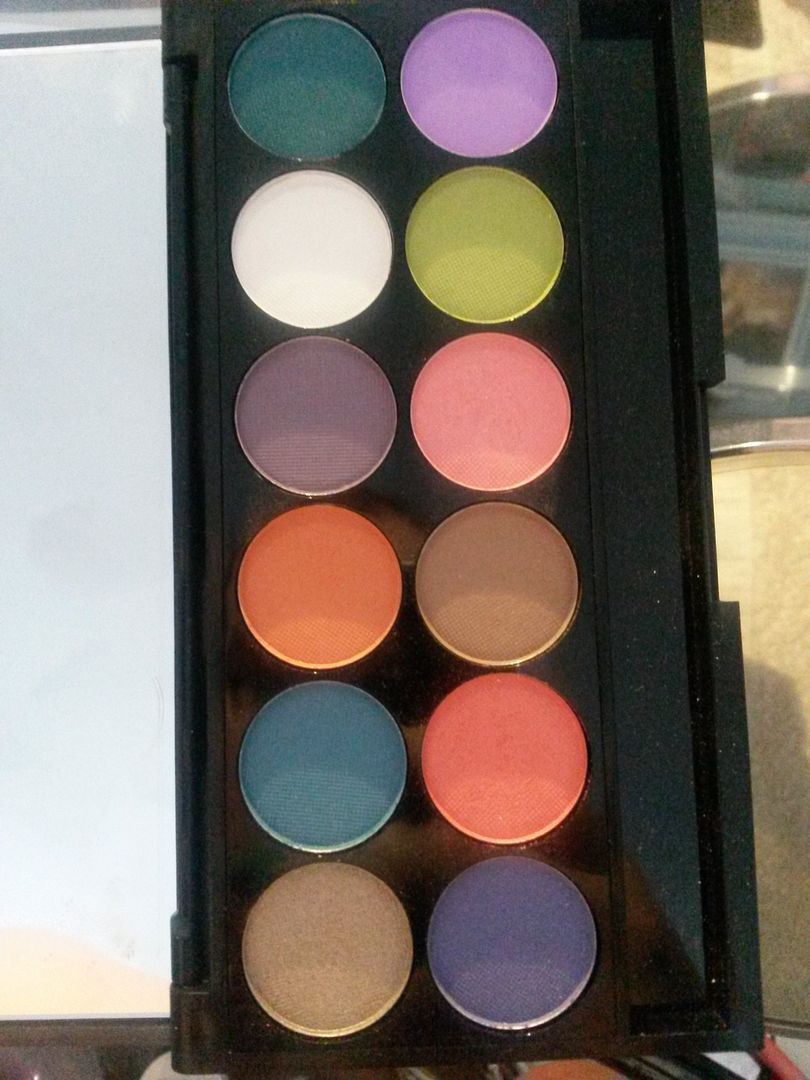 I used the matte brown (mixed with a bit of the orange shade) and the two bright orangey pinks and also the lighter purple on the lower lashline to create this look. I was pretty happy with how it came out. Because they are matte, it takes a bit more work to get the vibrancy you want. So I used a light base (I used OCC Conceal in R0 for this) and packed the lid colours on with a flat brush.
Some other recent purchases I've been playing with...
Eyeshadows and eyebrow kit from B, Makeup Revolution highlighter, eyeliner, liquid blush and lip gloss. Firstly the stuff I love!
The B cream shadow is a gorgeous green and with the green from the palette on top (which is pretty much a dead on match colour wise) it is lovely and lasts all day.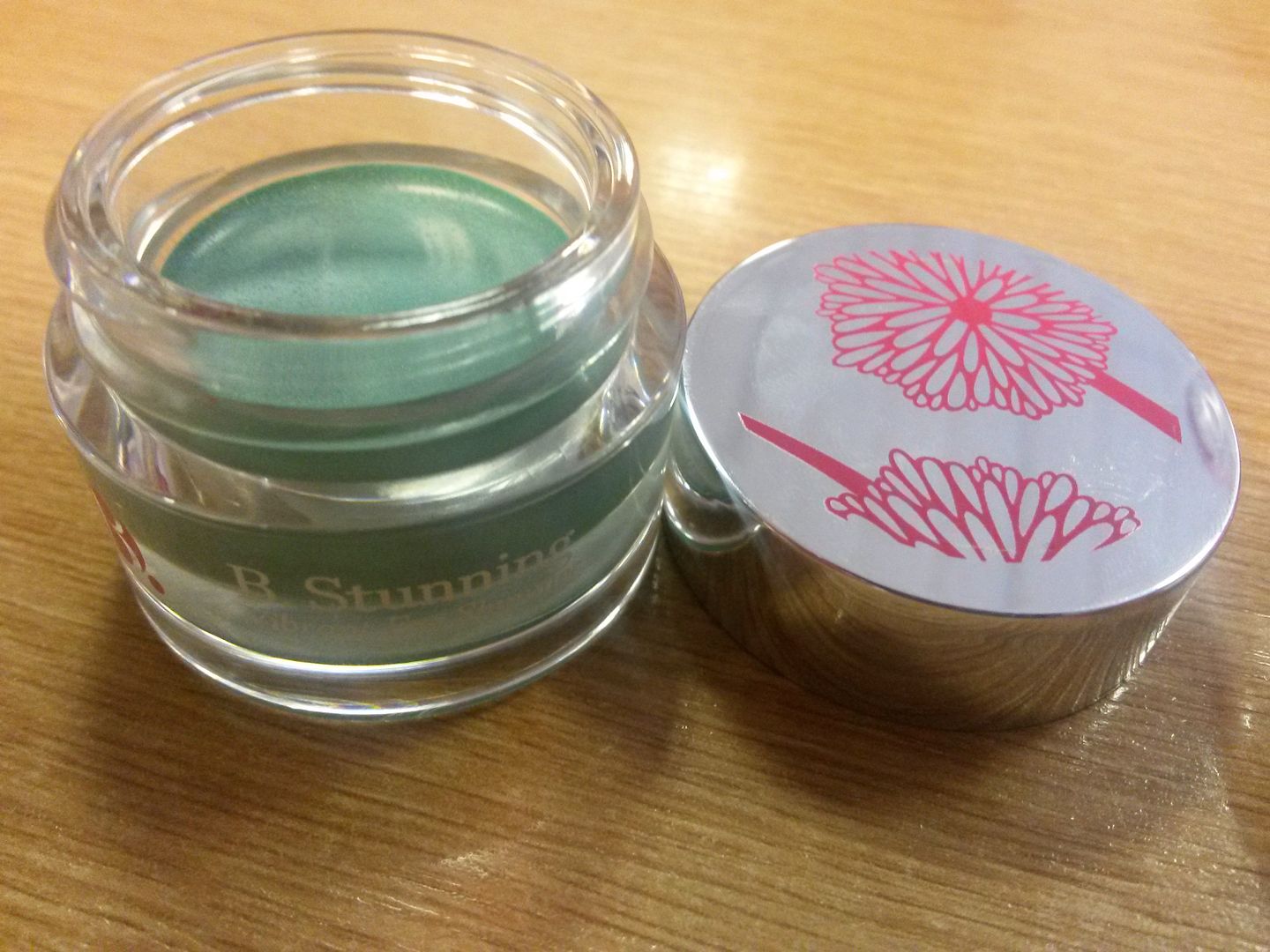 The eyebrow kit is not bad at all. It has a couple of waxes and a couple of powders and a brush that is ridiculously tiny but does the job ok if you don't have another to hand. I still prefer a pencil on my brows but I like to use the wax and powder in this as well sometimes, to add a bit more dimension.
From Makeup Revolution I got the pink lights highlighter and I like it. It's a lovely colour and not too glittery. I also have the gold one which is beautiful but too gold for my pale skin. I use it on the eyes more often than not but I think it would look amazing as a highlighter on deeper skin tones. Unfortunately this doesn't show up well in the photo below but I'm sure it'll be in a future favourites post so I'll try and do a hand swatch.
I also love the liquid blush that I got. (They're very similar to the ELF ones which I also love!) This is the shade O' Boy which is a lovely pink. You only need a teeny amount, as below (in fact that was a wee bit too much and I blended it down a bit with my foundation brush!) I'll probably pick up some of the other shades of this, at £3 each, they're a bargain!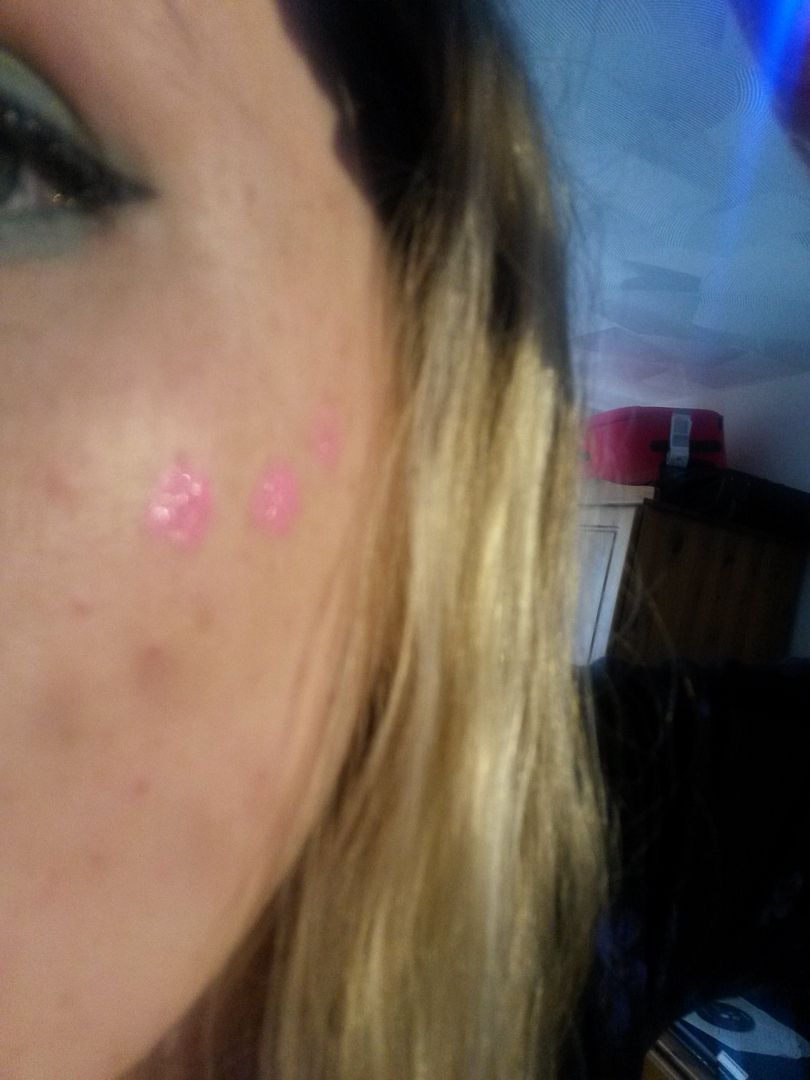 Blended
Then what I didn't like, the eyeliner from makeup revolution. Maily, I hate the applicator. It's awful! It's the shape of a felt tip but it's plasticky and SUPER hard to work with. So I started with that and gave up and switched to dipping my Louise Young fine liner brush into it and working with that. Even that way I struggled to get a decent line....
That took absolutely ages faffing around trying to get it need and using an angled brush dipped in eyemakeup remover to clean it up. So yeah, not a fan of that. Although it's waterproof so it did stay on all day, so silver linings and all that!! haha
I have so much other new stuff to play with this week too, so I'll keep you posted on anything I love!
What have you bought/loved lately? I'd love to know!
Love & Stuff
Sal xXx
If you enjoyed this post, please consider sharing it via the links below and feel free to chat to me via my social media links to the right!
THIS POST WAS ORIGINALLY POSTED ON LOVE-LIPSTICK.BLOGSPOT.COM