.... hey it almost rhymes!
My Mum's birthday was on Wednesday and we all went out for dinner last night. She's been reading about how Posh gets cupcakes delivered once a week and not one to be outdone by that skinny bimbo, requested birthday cupcakes instead of one big cake!
So I busted out
VCTotW
and picked the rosewater pistacho cupcakes, which I frosted with buttercream flavoured with rosewater rather than vanilla. The others were the gingerbread cupcakes that I frosted with lemon icing and some little flowers that I cut out of fondant icing I'd tinted purple.
I am actually impressed with my piping for once, normally my piping looks like something a 10 year old did.
So here they are all decorated.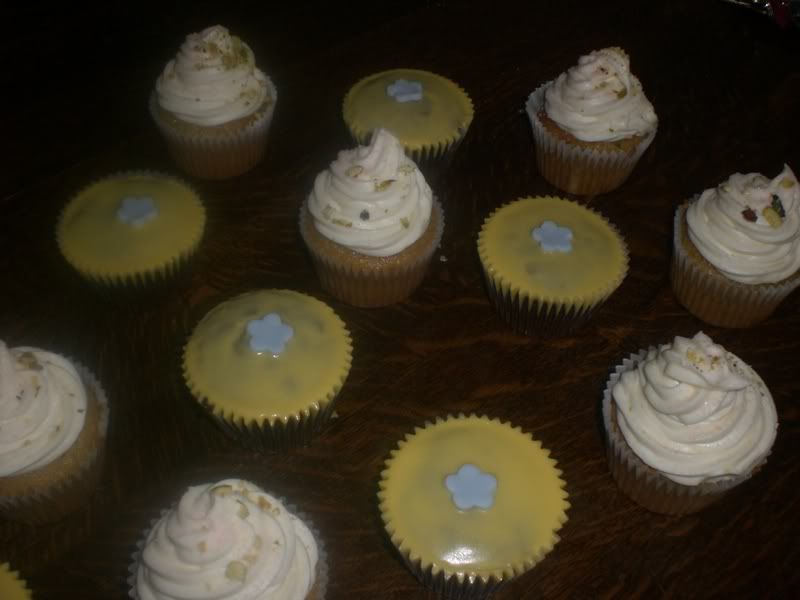 All boxed up and ready to go: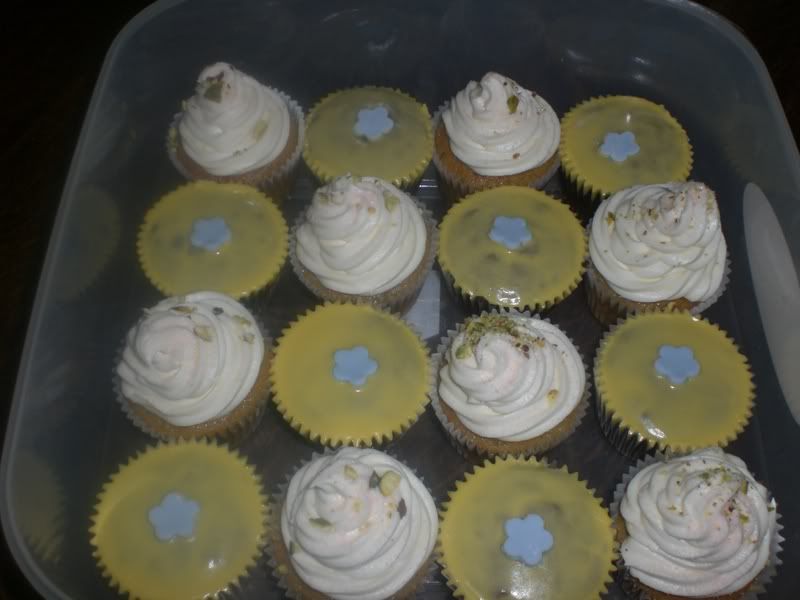 Cooking to: Maroon 5 - It Won't Be Soon Before Long