So I thought I'd review a product or two and this is the latest thing that I am loving. I have a new-found love for Lush - I bought this a couple of weeks ago and the lady in Lush was really helpful, new her stuff and was really good about advising me what stuff was vegan friendly (yeah yeah I know it's signed but that's besides the point).
I was looking for a new cleanser, as the one I used before has beeswax in. This is what she recommended for my dry skin. It's a solid bar called
Baby Face
and contains Shea, Cocoa & Avocado butters. It smells great and a little bit goes a long way - including taking off waterproof eyeliner.
I love it! I warm my hands under the hot tap (my flat is cold!) and massage into my face, then remove it with a muslin cloth, run under a hand-hot tap and squeezed out. Follow by toner and moisturiser and it makes my skin lovely and soft.
I do need a bit more help with my dry forehead though - I have bought another Lush product to help with that - I'll review that once I've tried it out a few times.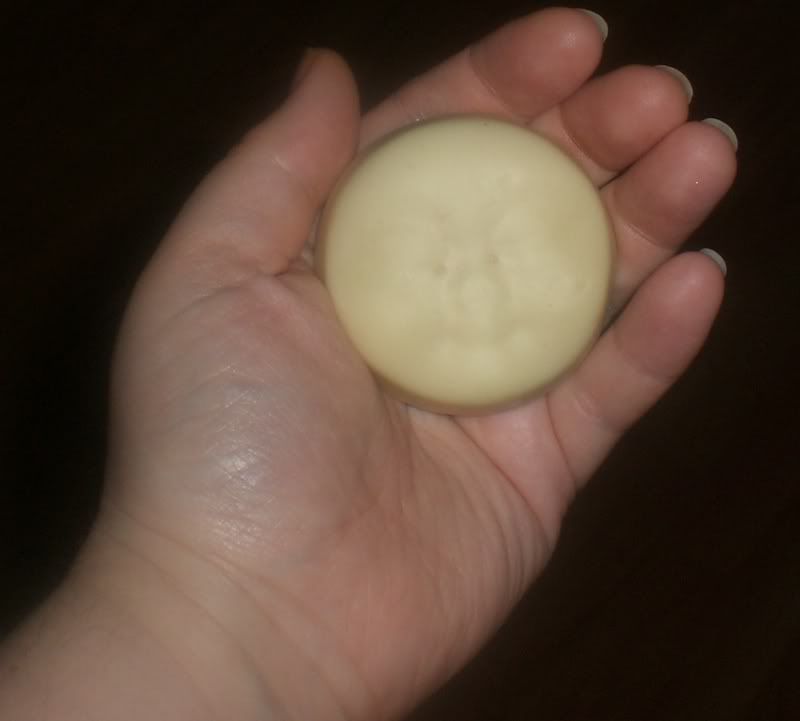 I really do like it and it's so cute!! However, it doesn't quite combat my flaky forehead, so I'm giving it 4/5.
Do you like my new Alien rating pic....?