So I'm still trying to be healthy. I've joined the gym and when my friend came over for dinner and shite horror flicks on friday, this is the food I cooked up: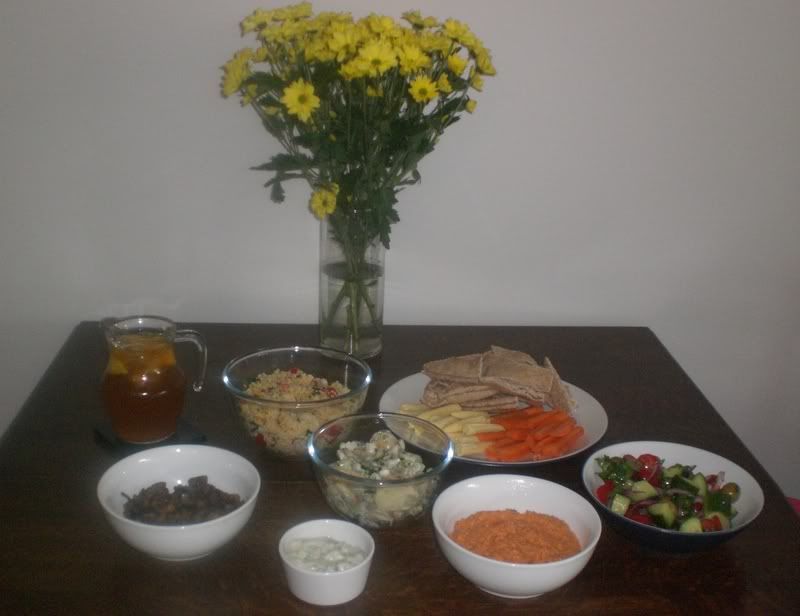 Extreme close up woooooaaaaahhhh!

Yoghurt / cucumber dip. I was going for Tzatziki (sp?) but I have no idea what's in it aside from yoghurt & cucumber, so I made it up.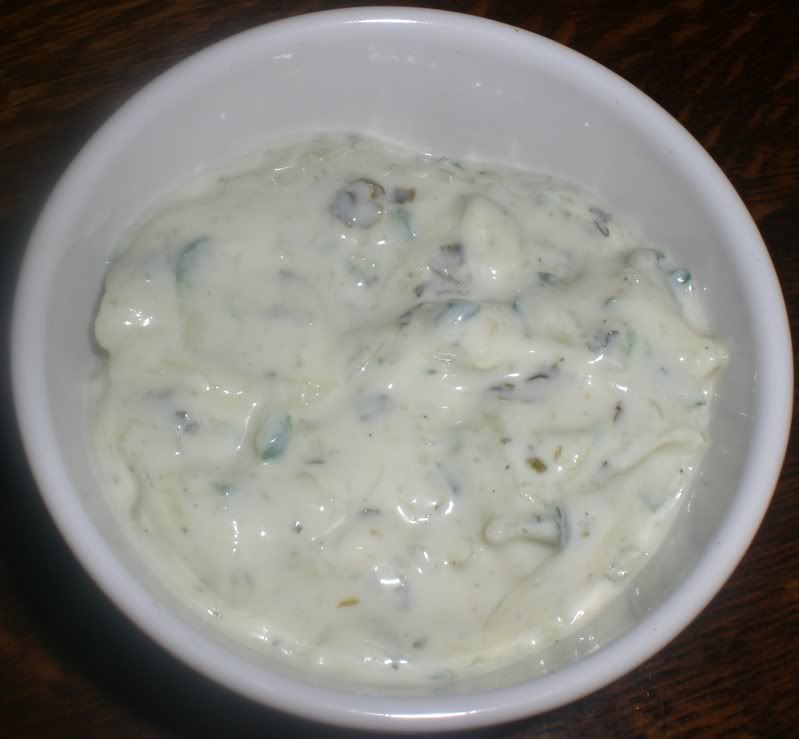 Warm aubergine salad (actually it was cold by the time we ate it but it was good nonetheless)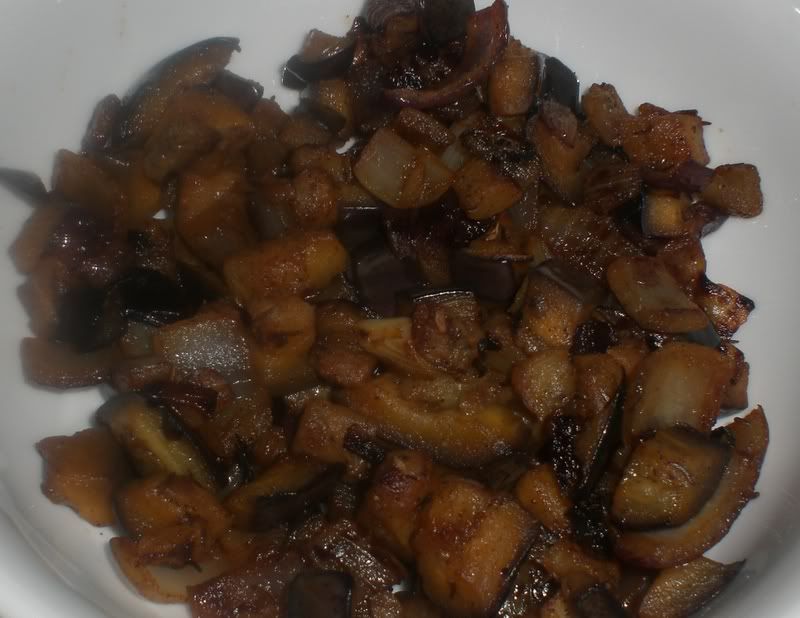 Veggie Cous cous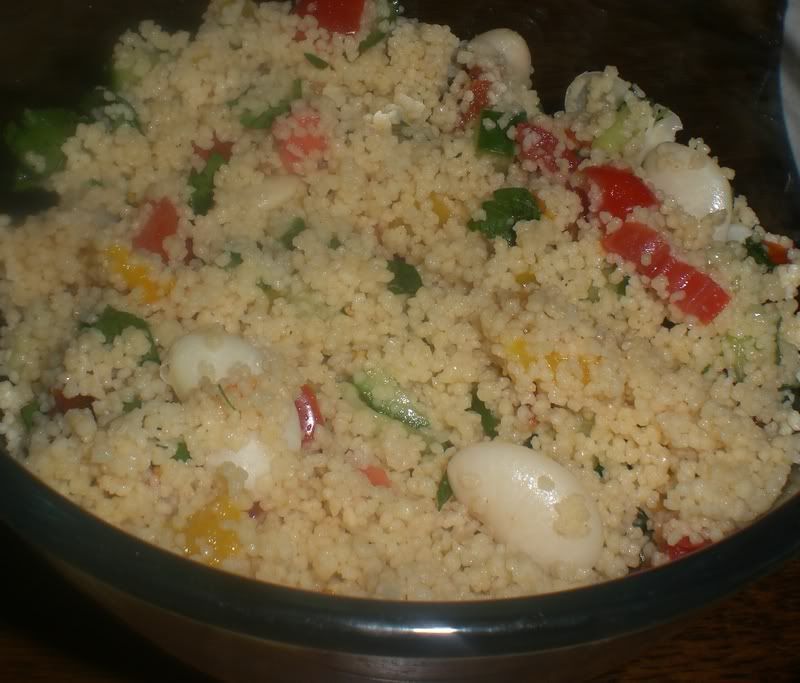 Potato salad - this was so good I fininshed off what was left after Em left. Mayola is my favourite vegan mayo I've tried so far, it's the closest to real mayo I think!
Greek salad - minus the feta. I had been dying for a greek salad ever since the really gorgeous one I had in covent garden last week. Raspberry vinegar - that's the key!
Veggies and pittas to go with the hummus...

Roasted red pepper and sun dried tomato hummus. The last couple of red peppers that I roasted t'other week were festering away in fridge so I thought I'd best use them up.
For desert I did a mango & coconut sorbet. It was delicious and only took about 10 minutes to make (plus about half an hour in the ice cream maker).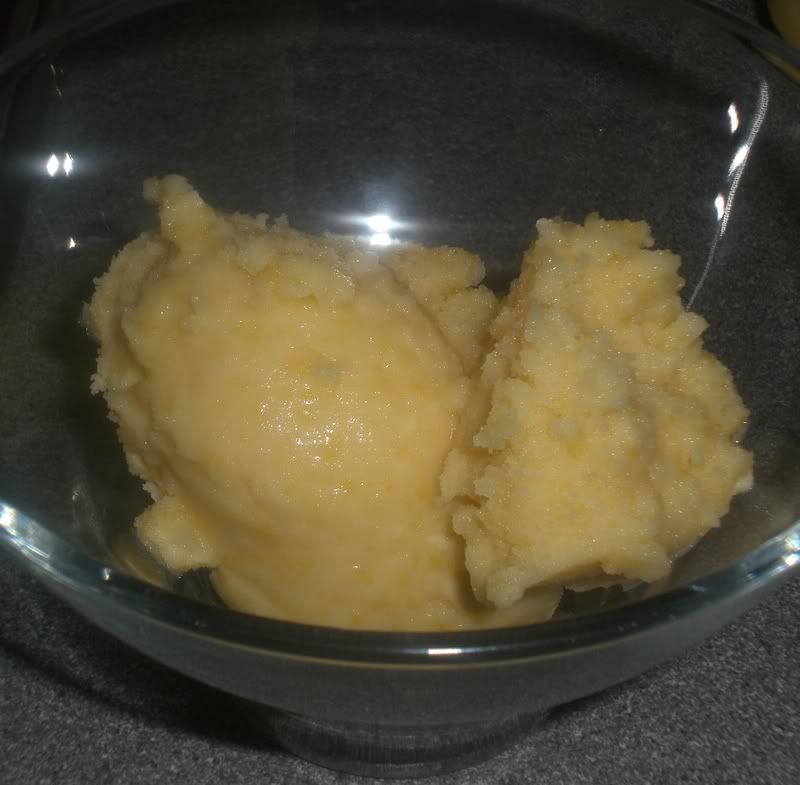 Cooking to: a playlist of mid-late 90s dance songs.


Onto today and this was brunch - Vegweb has this recipe for Egg McVegans that I've seen a few people on the PPK make. But I don't like veggie bacon, it's hideous and I can't get my hands on tempeh (plus I always preferred sausage in my omni days - oo-er) so this is my version. My bro is always saying stuff like don't give me none of them tofu eggs, or feggs! So I named this with him in mind...

Fegg Mcmuffin

Easy to do! Take a block of Cauldron original tofu (or whatever brand you like), put it between 2 pieces of kitchen paper and 2 boards, then press down on it with all my (considerable) body weight. If you have time you can press it properly but I didn't.

Slice the tofu into 2 pieces and then use a cookie cutter to cut out a circle, as near to the size of your muffin as you can.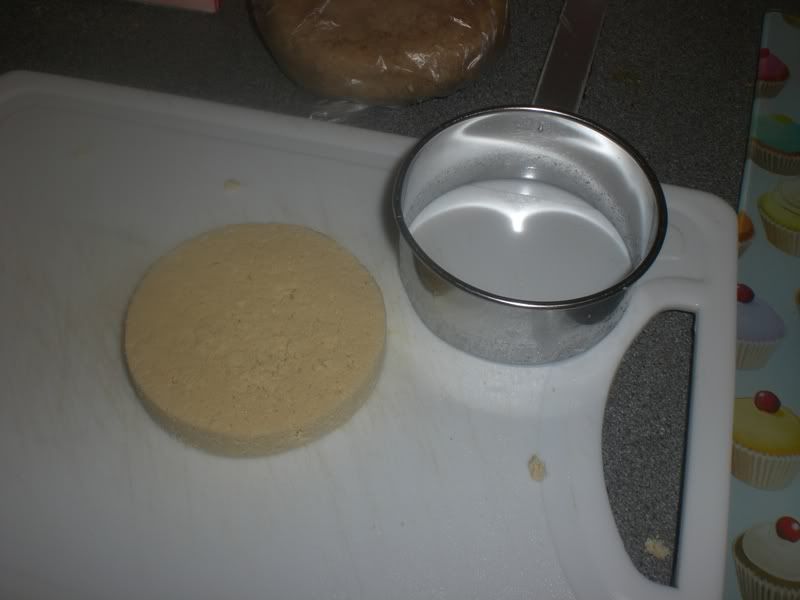 Time for some conveyor belt-ery! One saucer of soymilk and one of seasoned chickpea flour. Dip the tofu in the soymilk then in the chickpea flour and pat off the excess. Spray an oven tray with oil and bake at 190°C for 10 minutes. Flip then bake for another 10 minutes.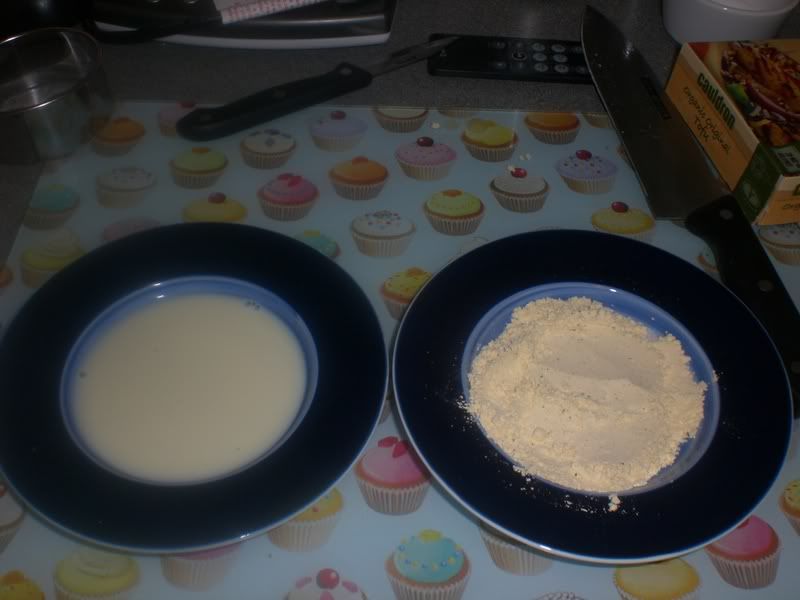 Then you need sausage! oo-er! I used a modified version of the seitan sausage recipe from the Everyday Dish website and made them into patties instead. After steaming them, I cut out a circle with the same cookie cutter.

Then fry them for a couple of minutes or so on each side - this really helps the texture and flavour of them.

Then assemble. I added a tofutti cheddar slice as well.


Cooking to: Bon Jovi - 7800 Degrees Farenheit


Here's a couple of other things I made this week:

Moroccan inspired cous cous - aubergines, tomatoes, tofu and harissa.


This morning's breakfast - pankcakes with fresh strawberry sauce and creamy fruit sauce. My frying pan sucks and these stuck like shit to a blanket! So yeah they were uglee, but tasty.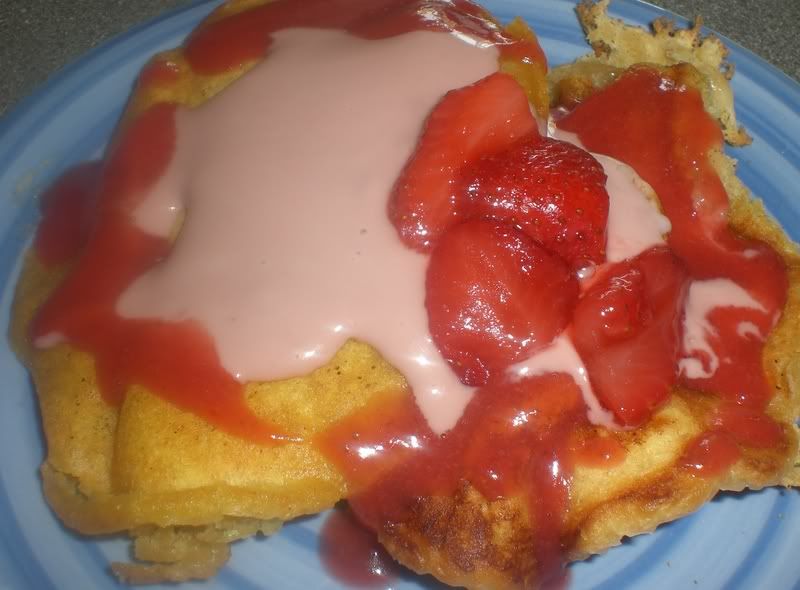 Birdseye potato waffles, they're waffly versatile! They are also waffly tasty with a tofu scramble! Yesterday's brunch.