I haven't been eating much except not very exciting stir frys this week. Don't get me wrong, they're awesome, they just don't make for very interesting blogging. So I'll only post the one... Simple veggies, tofu and brown rice stir fry dressed with soy, lime juice, garlic, fresh ginger, chilli and agave nectar.
On Sunday, I fancied some comfort food so I made a veggie casserole served on top of lots of mash, it was awesome.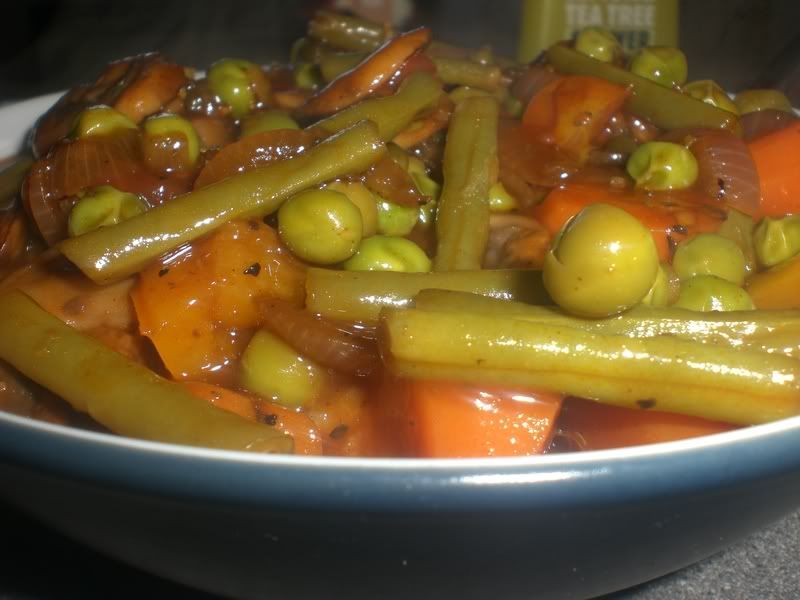 I found another use for my pizza stone - fattening pastries! Huzzah! I just got some ready made puff pastry, spread it with almond butter, threw in a few choc chips, brushed them with soymilk and then sprinkled them with sugar mixed with cinammon. 20 minutes in a 180C oven and they were done, and very very tasty with a steamy mug of tea.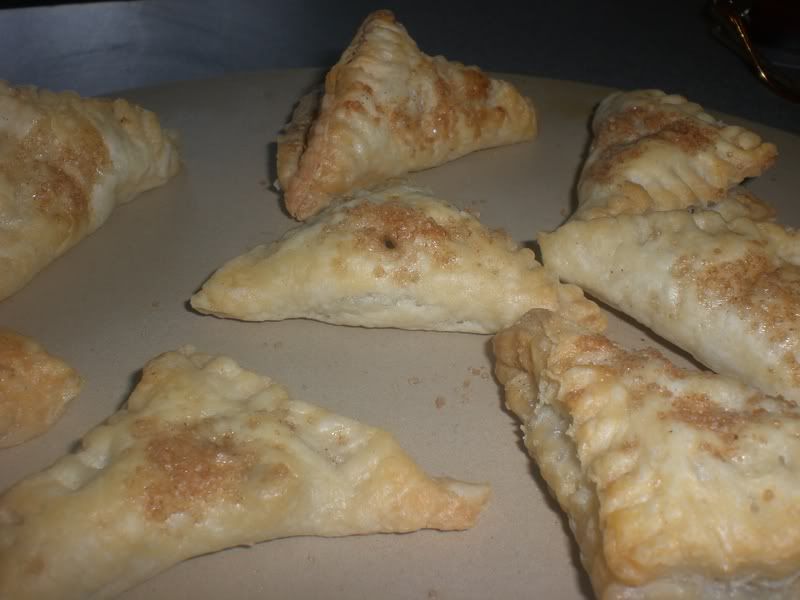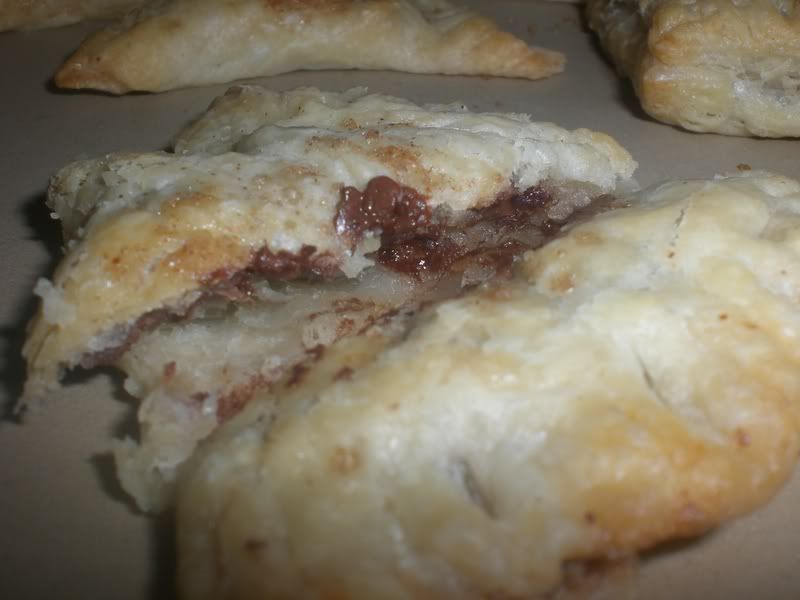 My big love of this week is ginger. I have some in my fridge and normally i freeze it and forget about it but I decided to use it up. So for breakfast yesterday and today I had it in a smoothie. I know a smoothie is not much of a wow recipe, but I'm working on a couple to post in the next week or so, so just to tide you over.....

Mango Smoothie:
1/2 a mango cut into rough chunks (mine was frozen, but it doesn't have to be)
125ml (1/2 cup) soya yoghurt
125ml (1/2 cup) apple juice
tbsp or so (to taste) maple syrup
tsp or so (to taste) ginger, grated finely on a microplane grater.

Just throw everything in a beaker and leave for a minute to help soften the mango (if frozen). Then use a hand immersion blender and blend till smooth and creamy. Be patient, it takes a minute to chop through the frozen mango.
On to today's dinner then and I was getting bored of stir fry. That and I had an avocado to use up. So I soaked some red onion in lime juice then added peas, cooked green lentils, 1/2 a yellow pepper, some cherry tomatoes, fresh mint and parsley, flax oil and my chunked up avo. I served it with some tofu lightly coated with seasoned flower and fried in a teeny bit of olive oil until golden brown. YUM!

Last time I did the lime juice / red onion thing I didn't take a pic before I massacred the pretty pink colour of the lime juice with balsamic vinegar, so this is what it looks like only a bit brighter (flash washed it out a bit).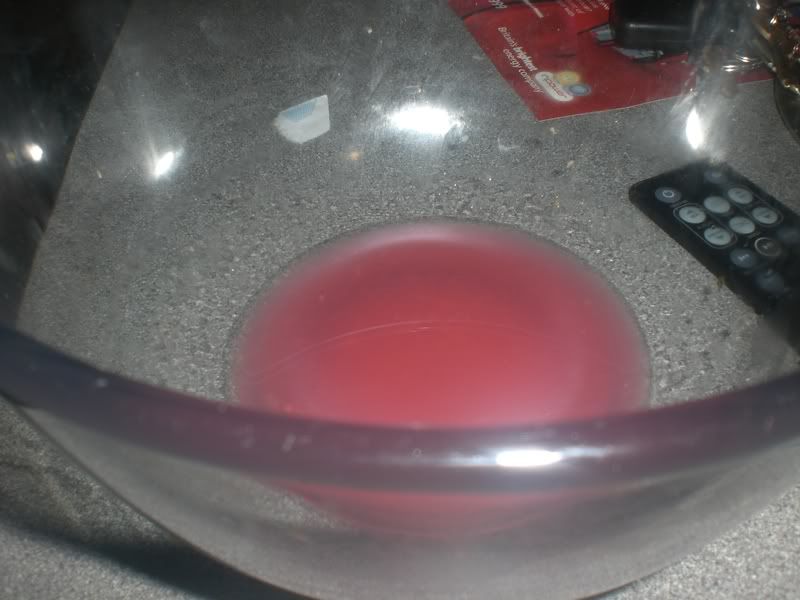 And a couple of bonus pics. The rose bush outside my window is looking gorgeous so I snuck out when no one was looking and pinched a couple for my window sill!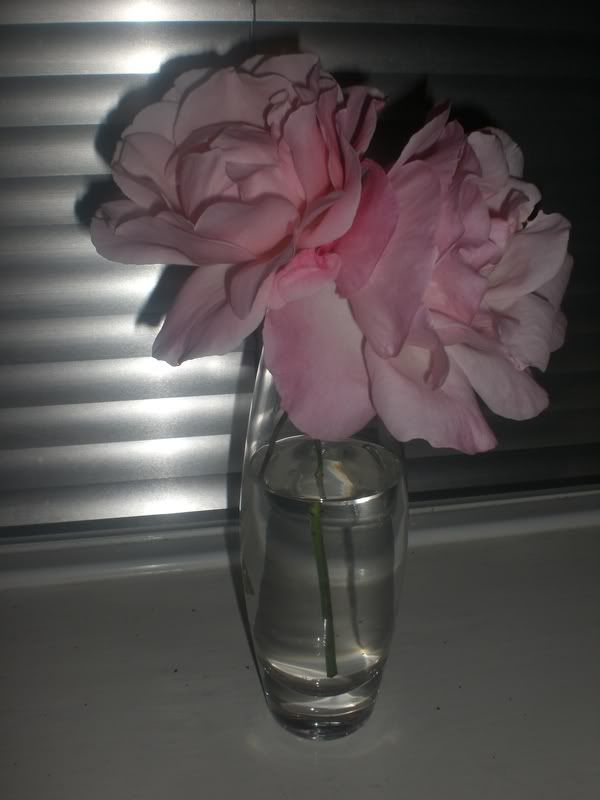 And look look look - my chilli plant has a friggin shoot! Woo, happy dayz.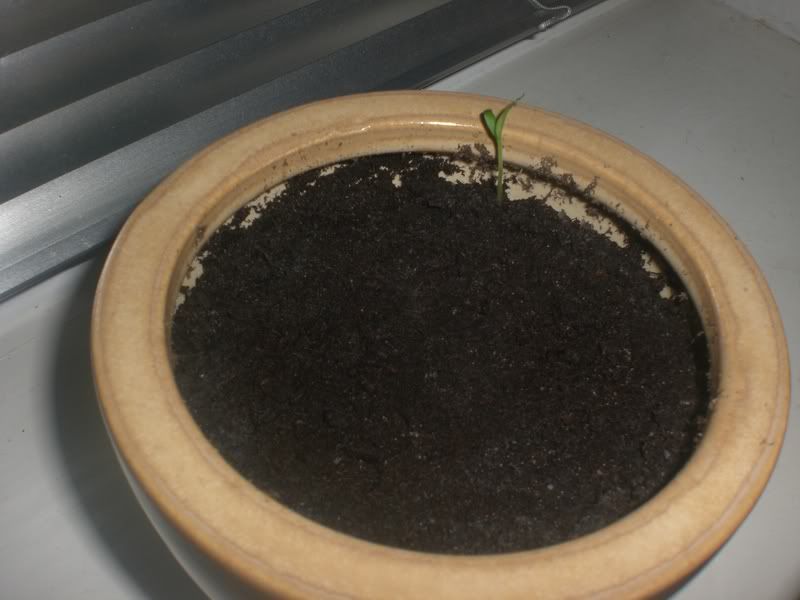 Cooking (today) to: Go West's greatest hits.