I worked from home this morning so I got to make myself a hot brekkie - pancakes! I'm so happy with these; not only were they awesome but they came out the pan in one piece - hurrah! Here they are smothered in maple syrup!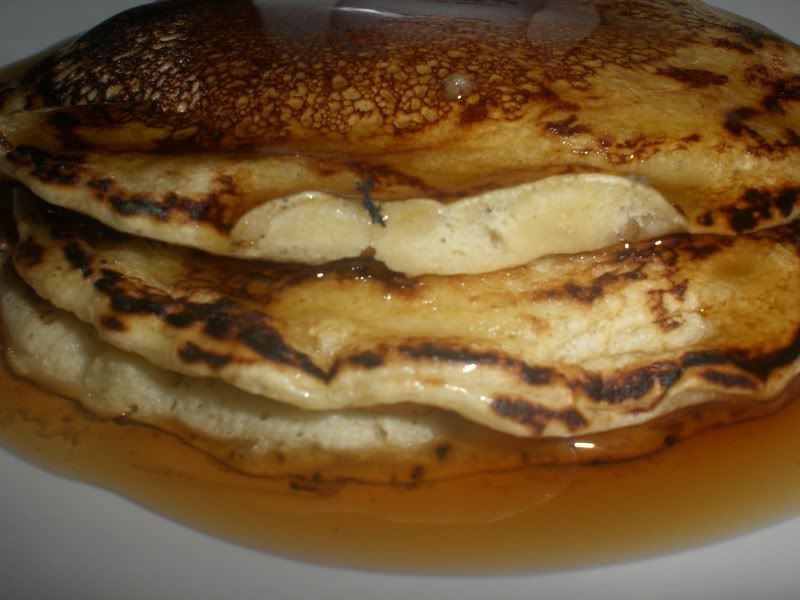 For dinner I did a mushroom and sun-dried tomato pilaff. To go with it I cut up some smoked tofu, gave it a gentle coating of flour and fried it in a little olive oil. I have discovered that I really love cutting the tofu up in these little triangles.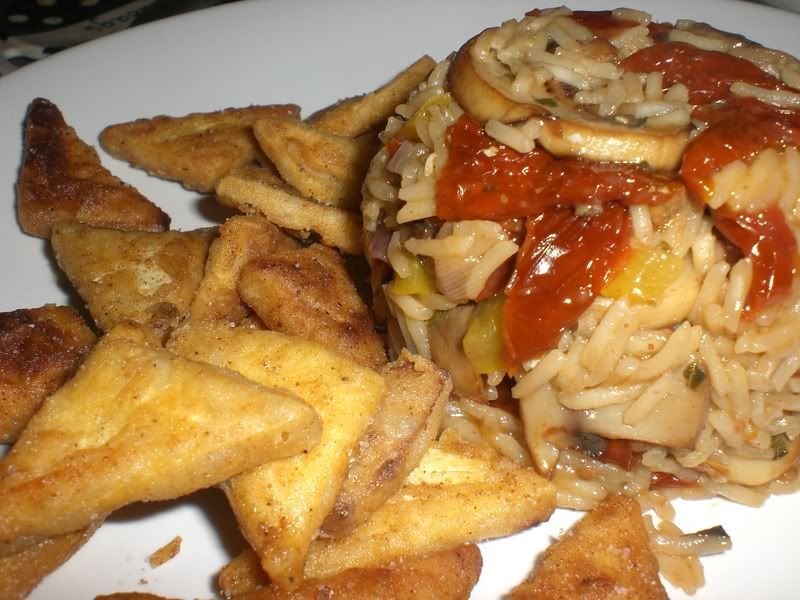 My mum and dad are going to visit my grandad this weekend and as I'm not going I sent up a box of cupcake love - the best kind! Here they are straight out the oven.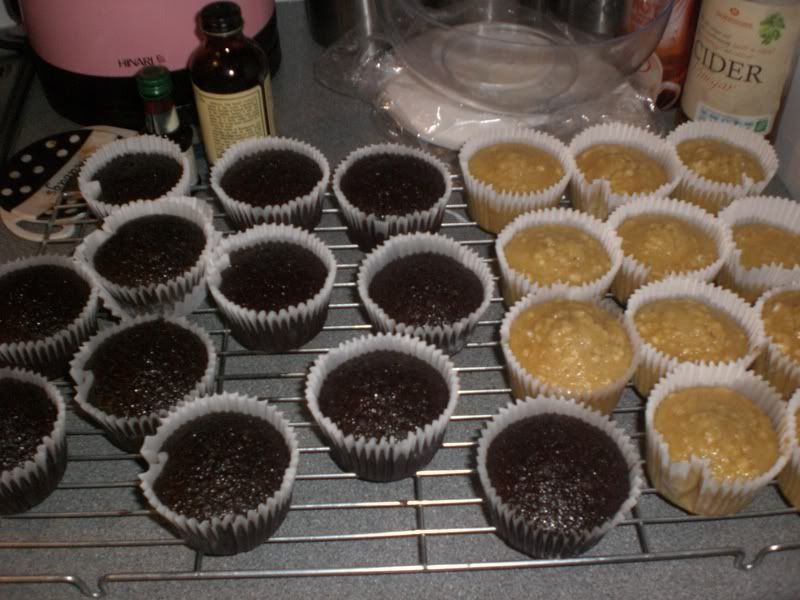 And frosted: chocolate orange cupcakes and vanilla cupcakes with blueberry frosting.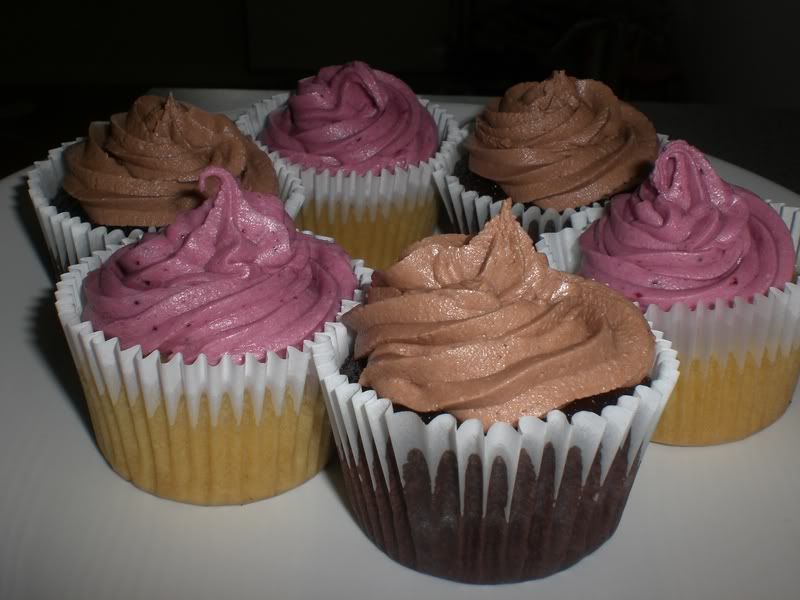 All packed up and ready to go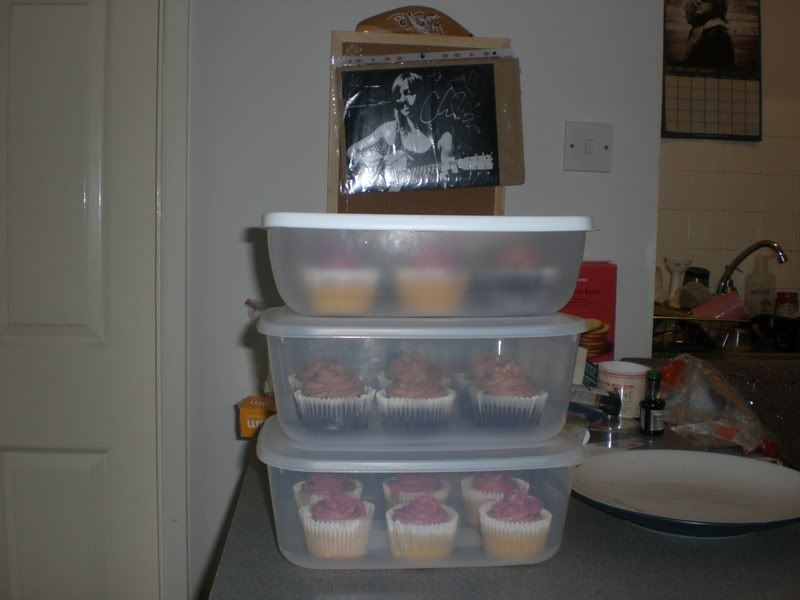 Cooking to: Charlotte Hatherley - Grey Will Fade
Edit:
Someone on the
ppk
asked for instructions on the blueberry frosting so I posted it but thought I'd add it in here in case anyone wants to have a go - it is perfect with the basic vanilla cupcakes (
VCTOTW
).
Ingredients:
5 tablespoons / heaped 1/4 cup blueberry jam
5 tablespoons / heaped 1/4 cup shortening
2 cups icing sugar
1 tsp vanilla extract
enough soymilk to make it creamy (about 1 tbsp)
Method:

Push the jam through a fine seive with the back of a spoon just to get out the lumps (there will still be some seeds in it but I think they look pretty). Add the shortening and mash together with a fork.Add the sugar in two goes, mashing with a fork in between. Add the vanilla and soymilk, mashing still.
Then get the electric beaters in there and whip it till it's fluffy and you're done.