HURRAH! Exams are over and now I can chill out and get excited about leaving for a week in Cyprus in 13 days!
I actually had a good trip to London. My hotel room was bigger than my flat (and I'm not exaggerating) and had a nice view of the London eye and the river. I took some pics on my phone, will post them when I work out how to get them off the phone!
I also had 2 good meals! TWO! And one bad one, but I'll not say any more about that. The good - a lovely italian meal, where they made me a risotto with loads of fresh greens like spinach, peas, green beans and asparagus! YUM (wish I'd taken my camera!) And then dinner at Wagamamas - one day I will manage to recreate yasai itame. One day it WILL happen!!
But back to food I cooked. Some of these are from the week before I went and some are from after I got back on Friday.
Firstly, my adventure with tacos!! I have never made tacos before and they were quite possibly the messiest thing I have ever cooked!! I bought some taco shells and some chipolte paste (awesome stuff) and decided to have a go.
I forgot to buy lettuce, didn't have any soy cheese or vegan sour cream. But anyway, I knocked up a filling made of tomatoes, spices, onions, peppers, tofu and cannelini beans, some home-made salsa and a blob of mayola. The stupid taco shells didn't stand up so filling them was interesting and getting a photo was almost impossible. This messy bugger is about as good as I could get.
They were flippin tasty though!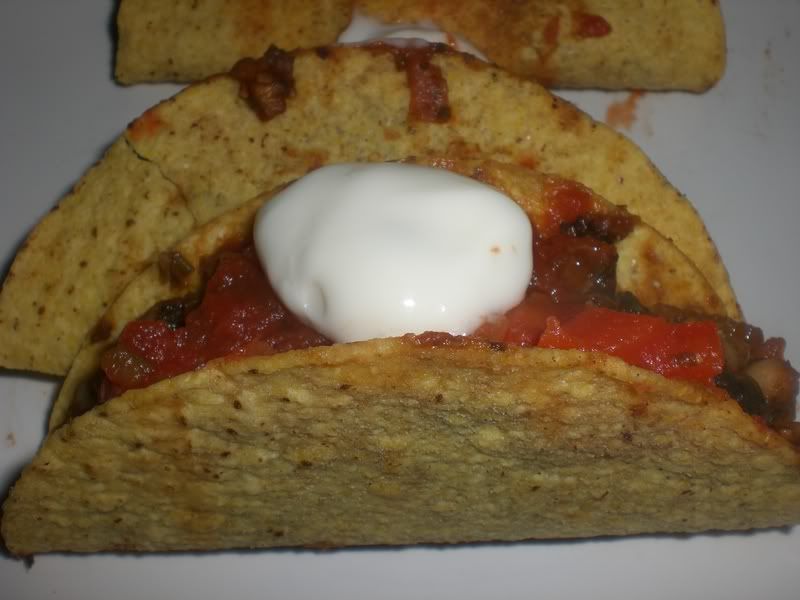 This post wouldn't be right without some baking! I made wheat-free lemon & poppy seed muffins for breakfasts this week. I am planning to try these again with some different flour, because they were a bit powdery and I'm not sure why yet. The flavour is spot on though - it's just the texture.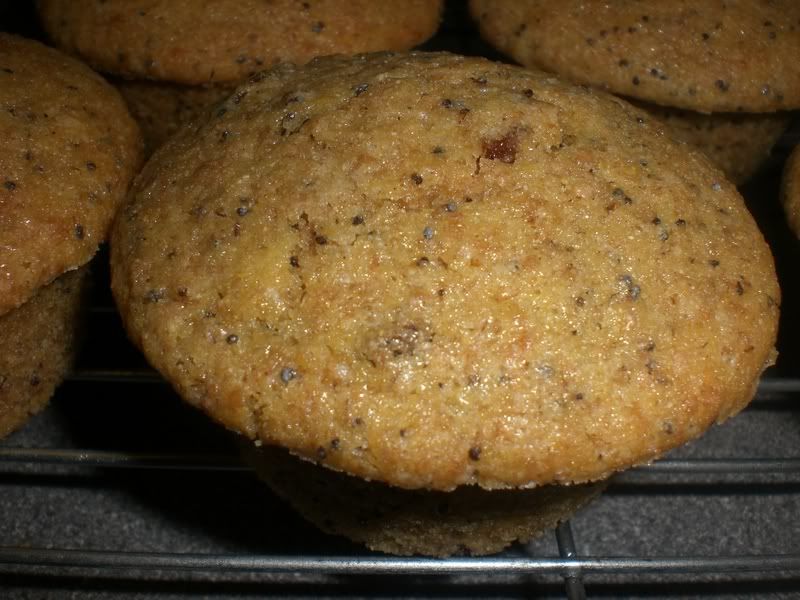 Last night's dinner - tofu & veggies in a spicy tomato sauce with cous cous. MMMMM!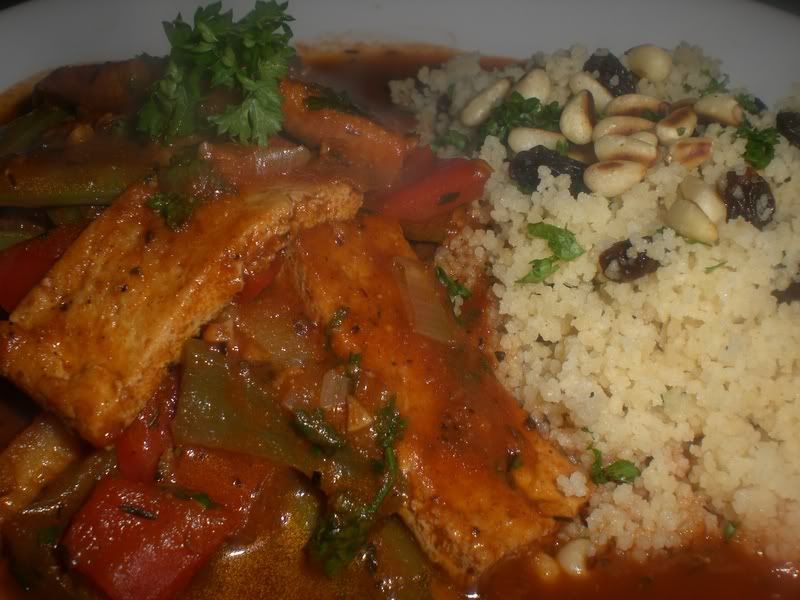 Last week - I fancied pasta bolognaise, so I went for a mushroom bolognaise. This lot .....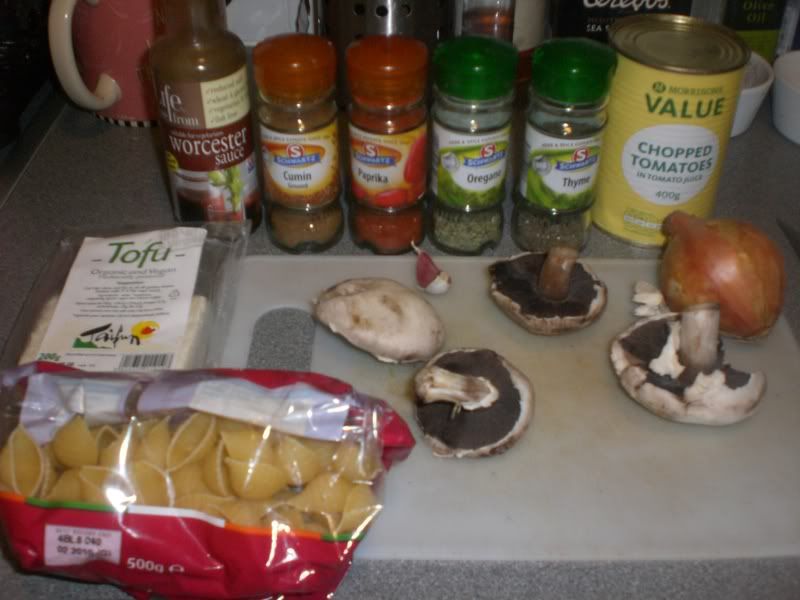 ... became this: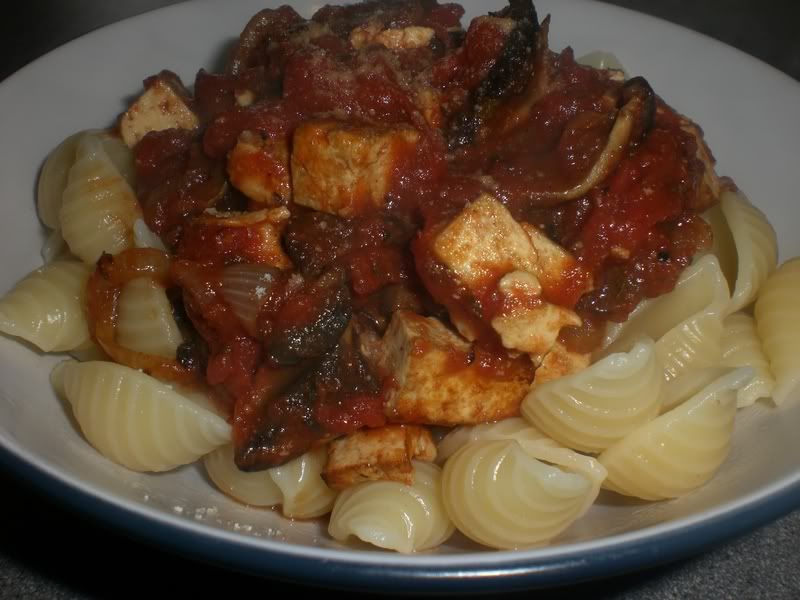 Saturday's breakfast! Potatoes roasted with some olive oil, oregano & paprika, with a tofu scramble that I threw some fresh tomato and basil into right at the end.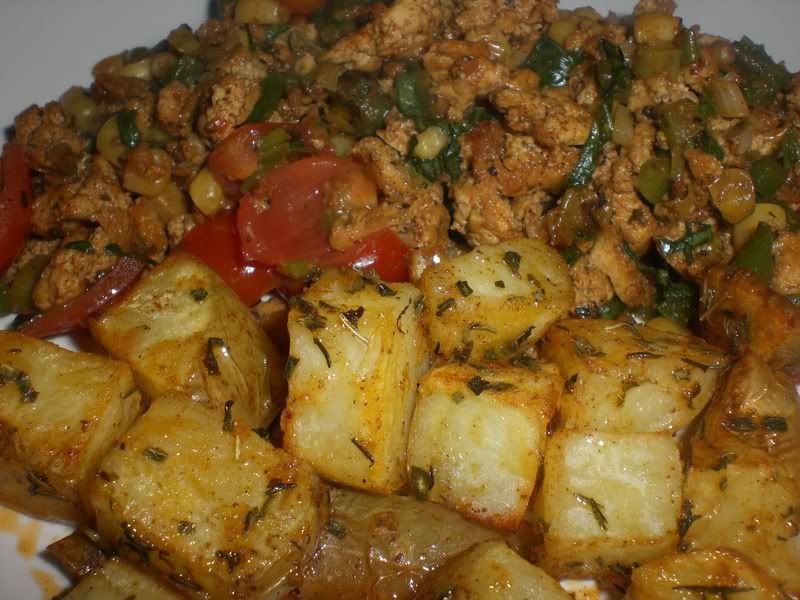 Saturday's dinner: a REALLY spicy stir fry with fresh chilli, ginger, brown rice and a peanutty sauce that I threw together. Was sooo good.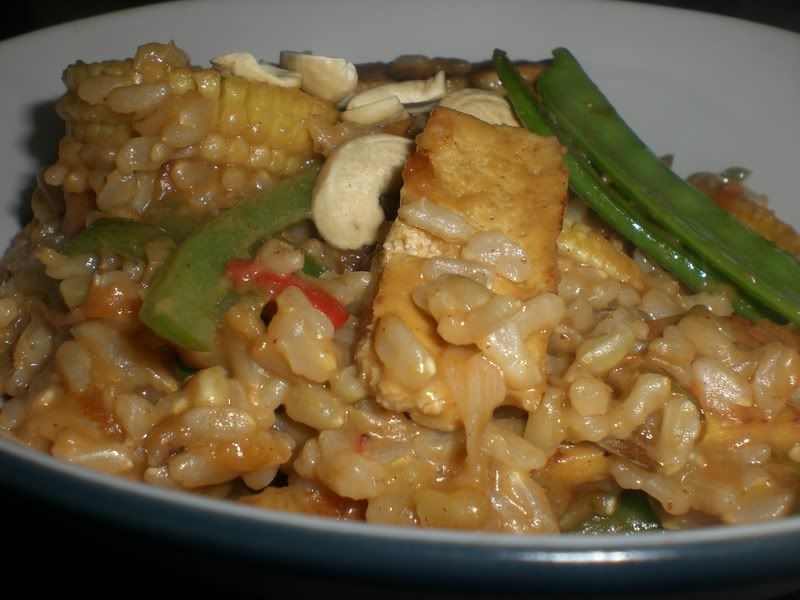 That's all for now.