Groan, that was a bad title, even by my standards... sorry!
So yesterday I went to Brighton to spend the afternoon eating with my favourite vegans,
Jojo
,
Kip
& Holley. After a bit of Brigton traffic funtimes I met them in VBites for a roast. I must say that I'm not a huge fan of the Vbites fake meat but I really enjoyed this meal. The roasties were great and there was cauliflower cheese AND a yorkshire pudding. The yorkshire was a bit doughy but still good. The stuff ball was also very nice. You can pick from beef, gammon or turkey style roasts or you can be a glutton and have all 3, as we did. There's definitely more creative vegan roasts available in Brighton but for something traditional and comforting, this one is a good option.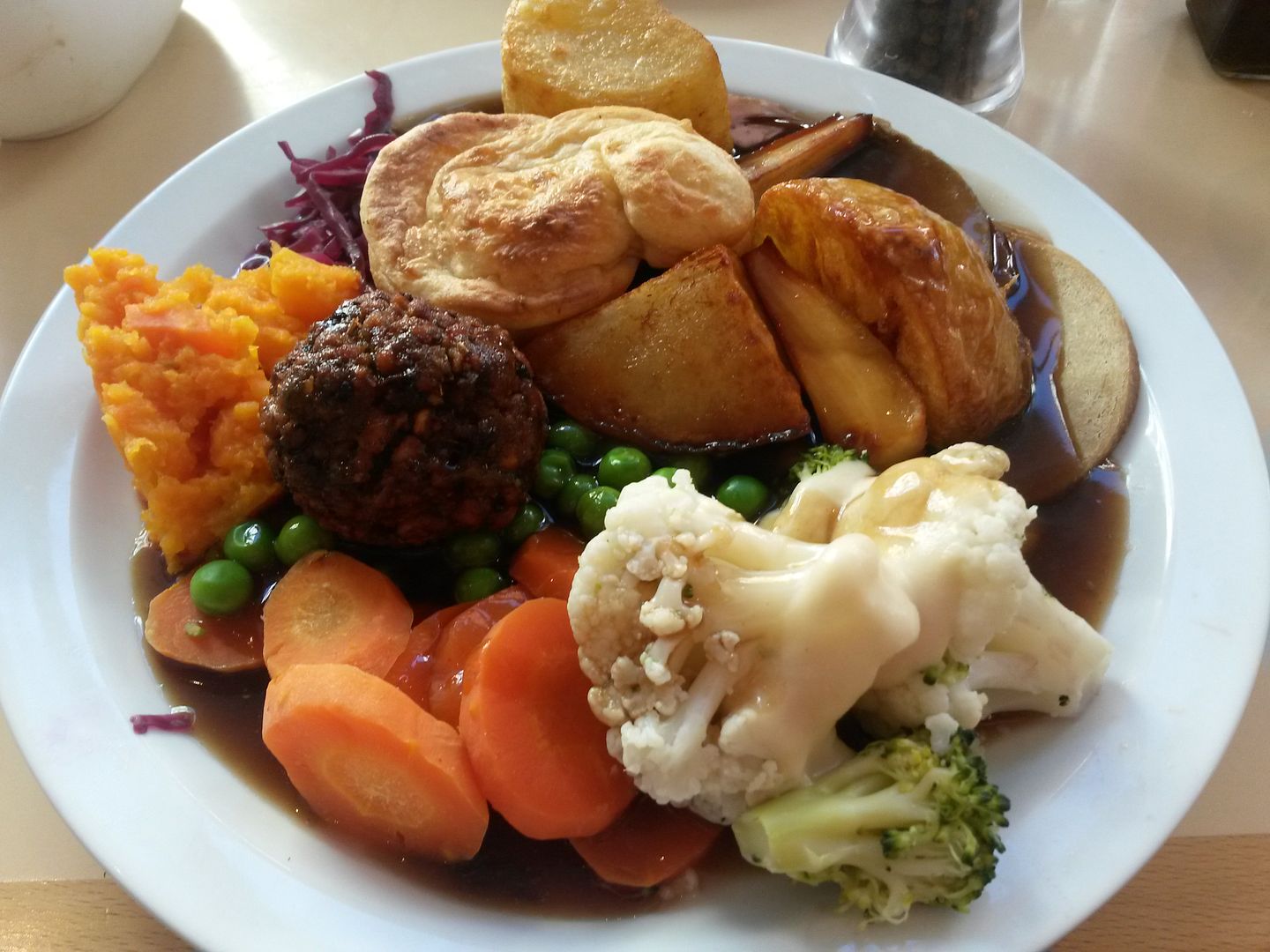 Afterwards we walked round the corner to Boho Gelato and there was a big queue. When we got to near the front the guy told us that they would be restocking the 'crack' in 40 minutes. There wasn't much else we fancied so we decided to wait for the crack. We went back after a bit of makeup shopping and after a bit of a wait inside the shop, they brought out the good stuff. It's peanut butter sea salt caramel flavour and it's the best ice cream I've ever had - vegan or no! Delicious and totally worth the wait. I only got one scoop because I was pretty full but I'm fairly certain I could've polished off a second scoop!
Onto some random stuff from my camera... this is a cake I made last weekend and my brother and sister-in-law were over. VCTOtW basic vanilla sponge made into 2 layers and filled with vanilla buttercream and strawberry jam.
TACOS! I post these a lot I know. What can I say, I love a taco! The filling is tempeh, spices, sweetcorn, peppers and kidney beans. And some soya yoghurt and cheezly on top and guac on the side, as I had an avocado to use up.
Guacamole MOLE MOLE!!!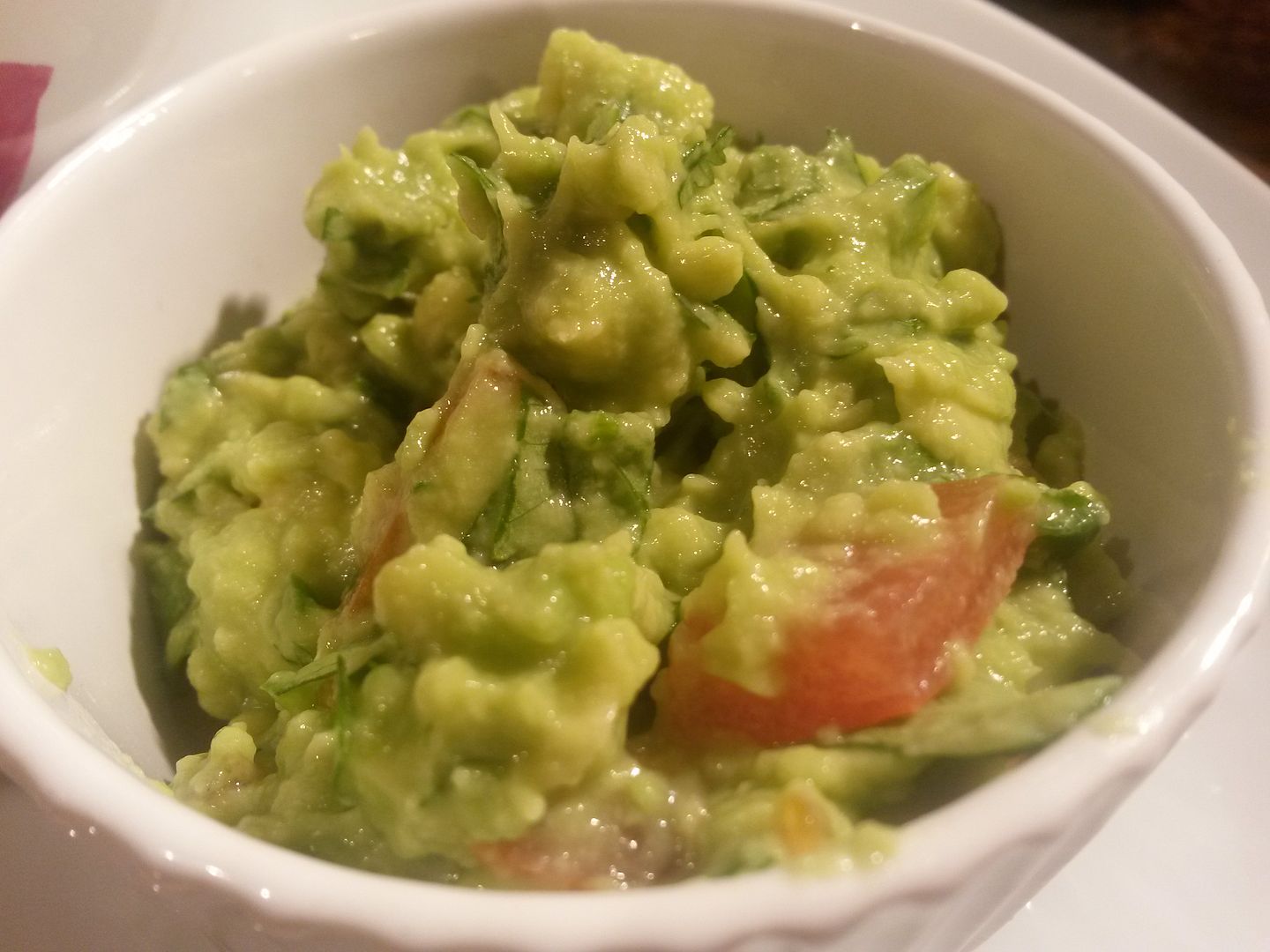 This was something that came to me one night and I decided to give it a go, as I had leftover rice. So I made mushroom rice and tandoori vegetables. For the veg I mixed tandoori paste with soya yoghurt and dipped the veg in, then sprayed with oil and baked for about 20 minutes at 200C. It was pretty good but I want to tweak the marinade before I post the recipe.
That's all for now. Have a great week peeps.
Laterz
xXx