So I'm thinking of making Wednesdays a day to post something that I've worn over the last week. Whether it's a face of the day, just a eye or lip of the day, my nails that week or some rad earrings. And I'm kicking off with the makeup that I wore last night to salsa and a mini review of the Barry M Gelly Hi Shine Lip pencils (
V
).
Firstly, I have 3 of these babies but last night I decided to just take pics with 2 different lip options, as I couldn't decide which one to wear. So here's a lil pic and a swatch of the ones I have:
Top to Bottom: Shade 3, Shade 5, Shade 1 (look at that, I bought all odd numbers!)
I really like these pencils. REALLY LIKE them. In fact I think there are 5 colours and so I will probably have to go get the other two at some point, because one is very orangey and orange lips are totally fetch this season! (Stop trying to make "fetch" happen?)
They are really lovely, glossy, they go on super smooth and they are nicely pigmented. They feel really comfortable and also stain the lips a bit so they last a bit longer than a regular gloss.
So here's what I did with them. I decided on a super neutral eye so as not to take the focus off the lips. Then I went and added a tonne of black liner and false lashes! Good one, Sal! But I digress, a full list of products after the pics.
Option 1, with Shade 1
Lip close up
Option 2 with Shade 5, which is the shade I kept on for salsa. It's a lovely bluey pink and it's really wearable for day or night.
Lip close up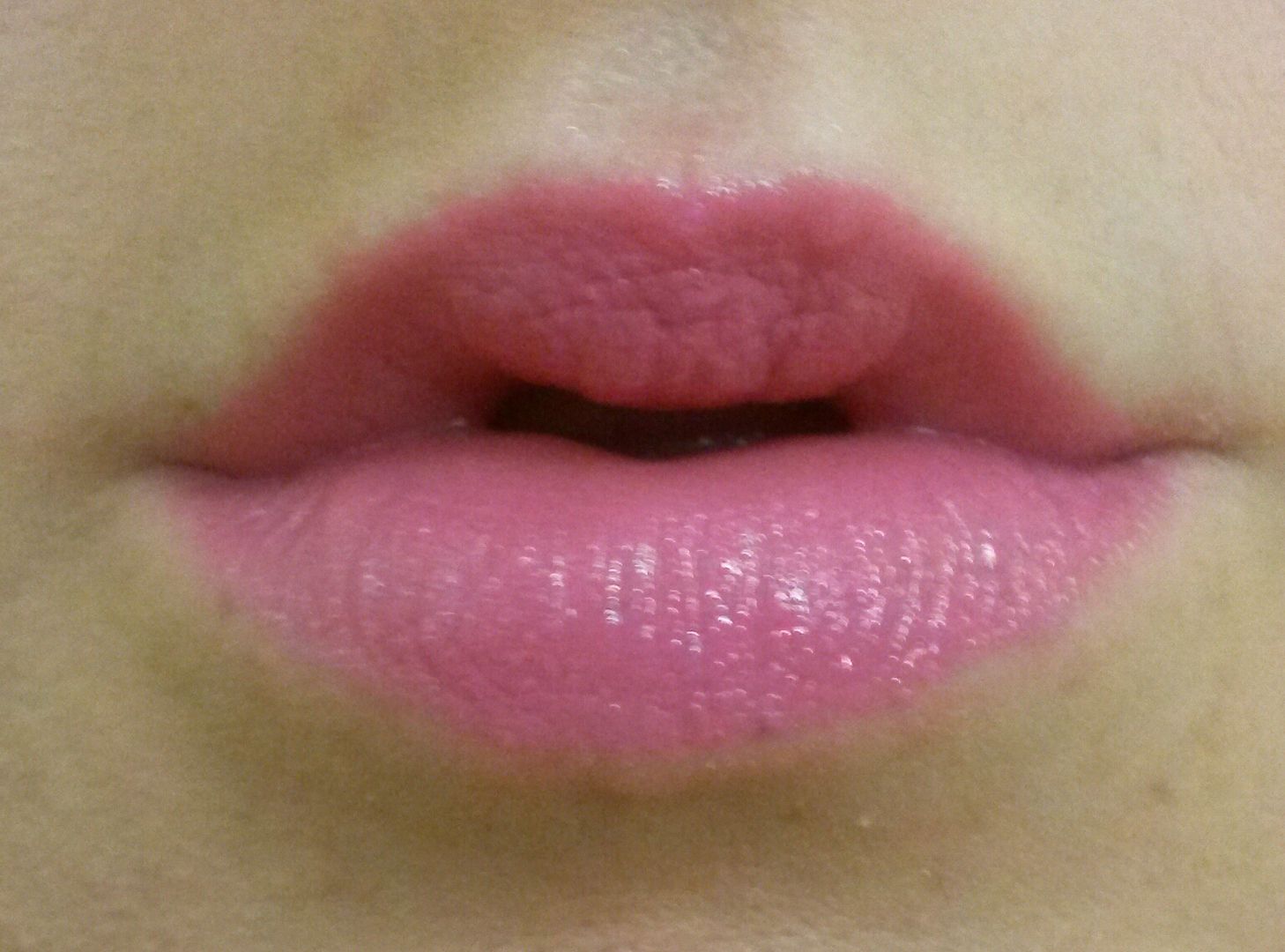 Barry M Gelly Pencils are available from
Barrym.com
, Superdrug, Boots and some Tescos and cost £4.99 each.
Here's an eyeball close up too
And a full list of the products I used for this look:
Face
No.7 Superlight Stay Perfect Foundation - shade Calico (
CV
)
Collection Lasting Perfection Concealer - shades 1 & 2 (CV)
MeMeMe Blush Me Box - shade Pink (
CV
)
Sleek Contour Kit - Light (CV)
Marks & Spencer Autograph Invisible Finish Loose Powder - Translucent (
CV
)
Eyes
Limecrime Eyeshadow helper (V)
B. Vivid Eyeshadow (single) - shade Cinnamon (V)
MUA Matte Palette (CV)
Makeup Geek Gel Liner - shade Immortal (CV)
Eyeko Skinny Brush Mascara (V)
Duo Eyelash Glue (CV)
Random eyelashes from my makeup case that I reused
GOSH Eye Brow Pencil - shade Grey Brown (CV)
Eyeko Brow Gel (V)
Lips
Barry M Gelly Hi Shine Lip Pencils (V)
As you can see I am not good at taking selfies; in fact most of them make me look like hatchet face! ....
Sorry, I should maybe have put a warning on that!
Happy humpday all.
Love & stuff
Sal xXx
THIS POST WAS ORIGINALLY POSTED ON LOVE-LIPSTICK.BLOGSPOT.COM