Been a while since I blogged - busy couple of weeks. So I went onsite again and this time I was determined to be prepared, so I bought a coolbag and some shite placcy cutlery & plates and packed myself some stuff for lunches and loads of fruit......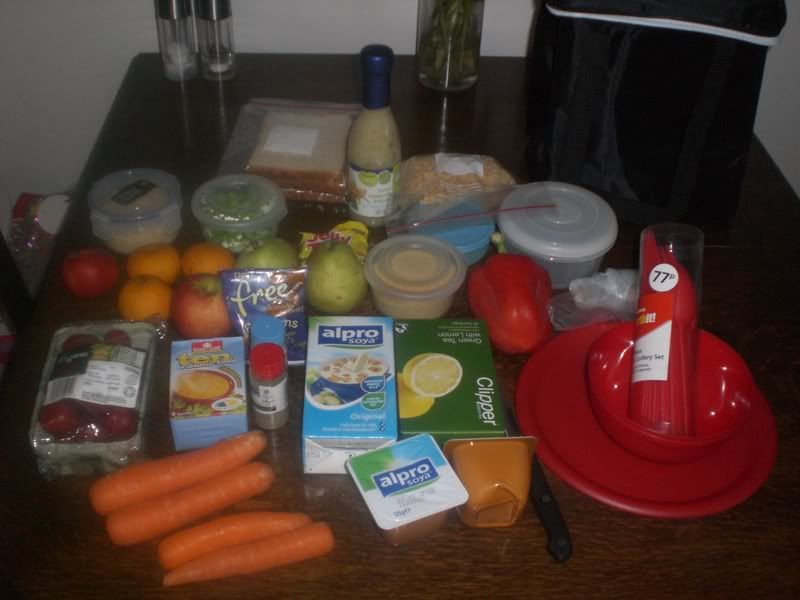 Despite that, I was still so glad to get home and get some proper food down me, so here are some dinners since I got back....

Mushroom pilaff with some griddled aubergine:
The famous
VCON
chickpea cutlets - I think I was the only vegan in the village that hadn't made these yet. They are seriously good, although I don't think I quite did them justice as they were a bit tough. I took out the oil (I joined weight watchers so trying to keep the points down!!) and baked them instead of frying. Served with a sweet potato (actually half a one cuz it was friggin HUGE!) and some steamed veg.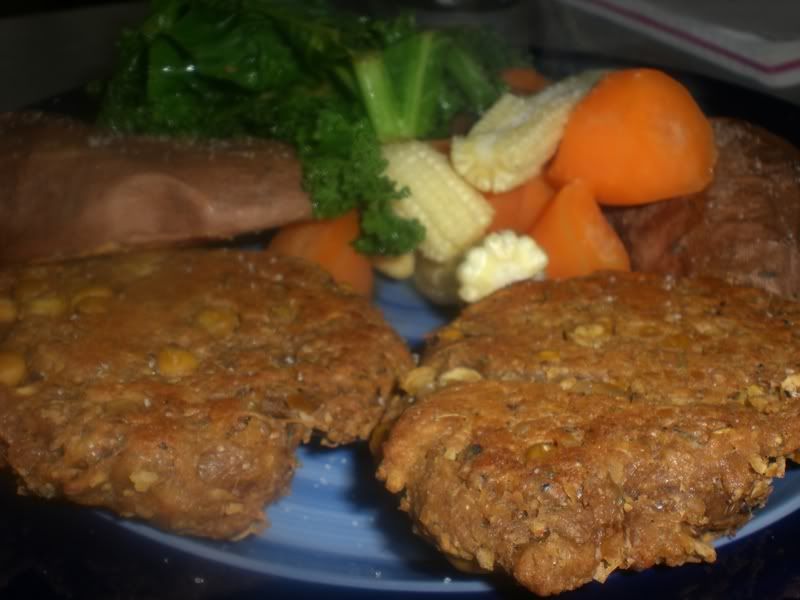 Awesome roasted veg and some baked tofu. I LOVE roasted veg and these were so good!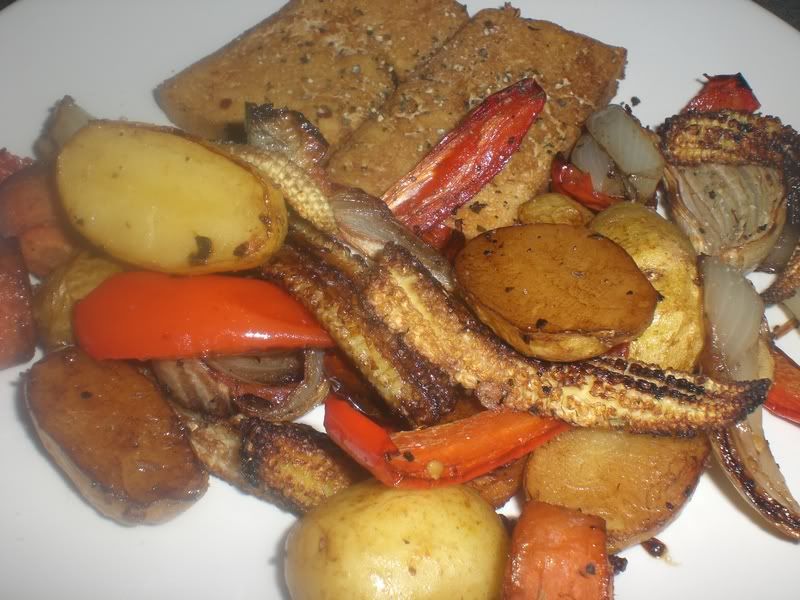 The weekend just gone was the download festival. Food wise I did ok, there were 2 vegan food stands and I had a really nice burger from there with loads of salad. One day we had a chinese meal and one day we went to M&S in the service station so I got a salad.

We lucked out with the weather too. I mean it was feckin freezing but it didn't rain so it was just dusty rather than a muddy swamp. Just a shame that KISS sucked AAASSSSS!

Anyway, before I went I used up the rather sad looking avocado in my fridge to make this cheesecake - it was good but I think it needs more avo, it was nowhere near as green and pretty as the avocado pie someone posted recently on the PPK. Ah well. When I got back though unforunately the remainder was past it's best.

I'm going to try making this again and re-jigging it before I post the recipe, but here's a pic. Hobnob base! Hobnobs are vegan - how happy did this knowledge make me!!