I didn't sleep all that well last night, probably because I'm going onsite today (last lot of the year - wahoo!) but I soon got over the tiredness with an awesome brekkie.
Yesterday I made bagels! I followed
this recipe
exactly (although I think I might have forgotten the salt!) It was good but I might google around for a better one.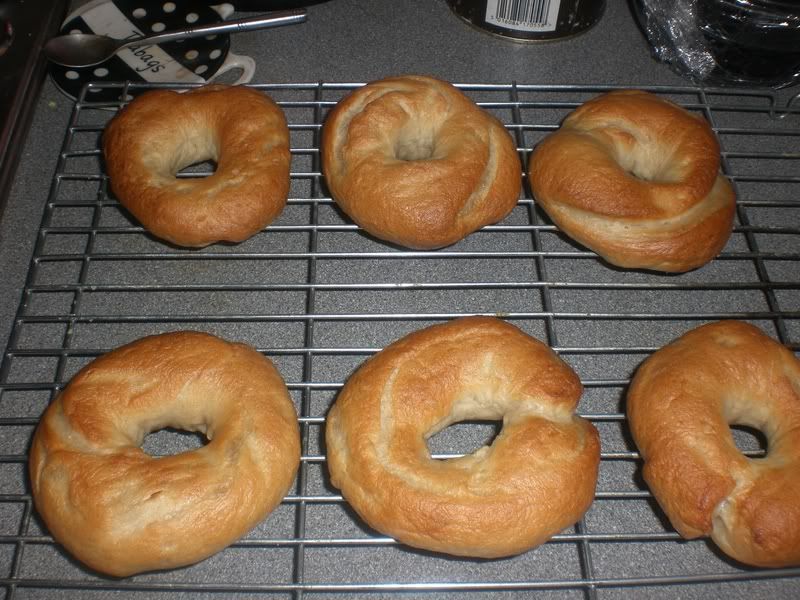 Last night, I also sliced some tofu up nice and thin and put it in some tempeh bacon marinade (from
VWaV
) overnight. I had to tweak it a bit because I didn't have everything so I subbed a mixture of apple juice and white vinegar for the cider and I added a tbsp of maple syrup too.
I was planning to have tofu bacon and tofutti cream cheese on my bagel but I was heartbroken to find mouldy tofutti in my fridge this morning! So I had a bit of mayo instead and it still rocked.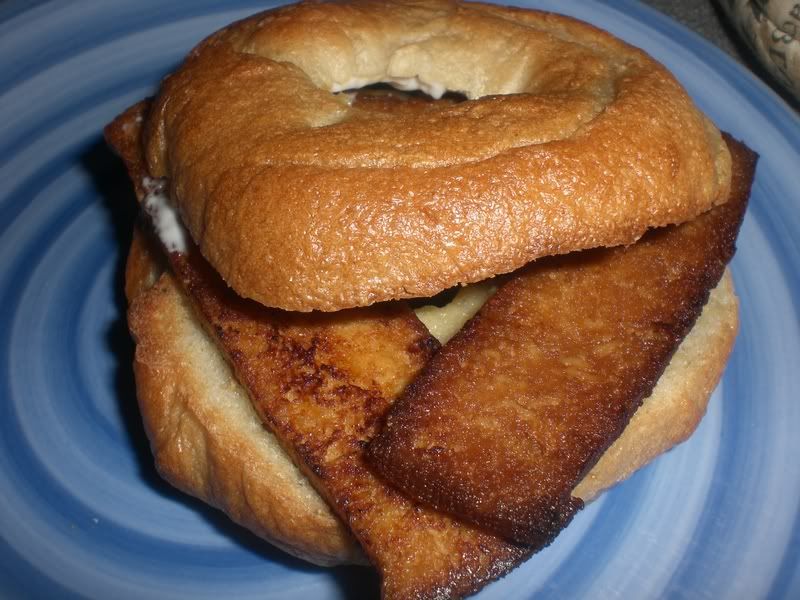 For lunch, I used up the leftover butter beans that I cooked yesterday for the Rock au Vin and made a delicious spread (recipe below). When I was making the bagels, instead of making 10, I made 6 and used the leftover dough to make some bread. I just flattened it out onto a baking sheet, spread on a bit of olive oil and sprinkled it with sea salt and thyme leaves. It's good but not really the right texture for bread - a bit too chewy.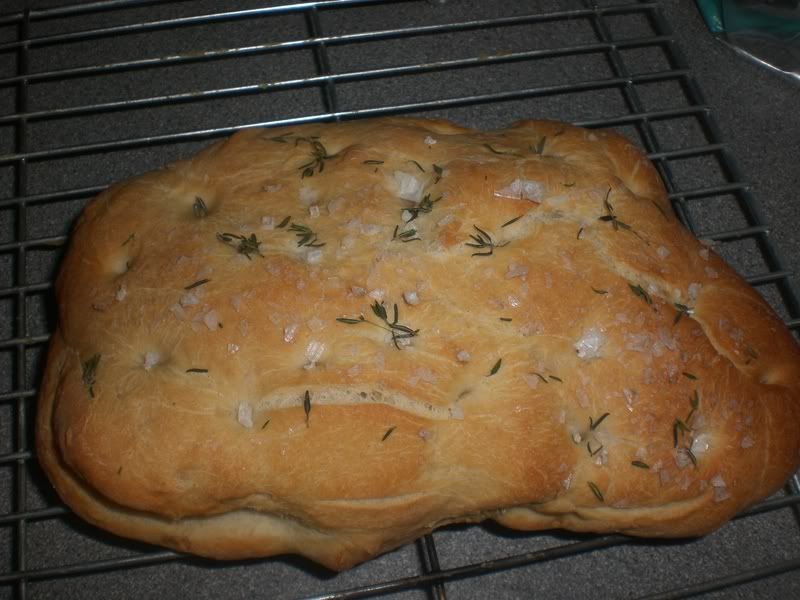 But it was pretty damn tasty with the butter bean spread and some cucumber....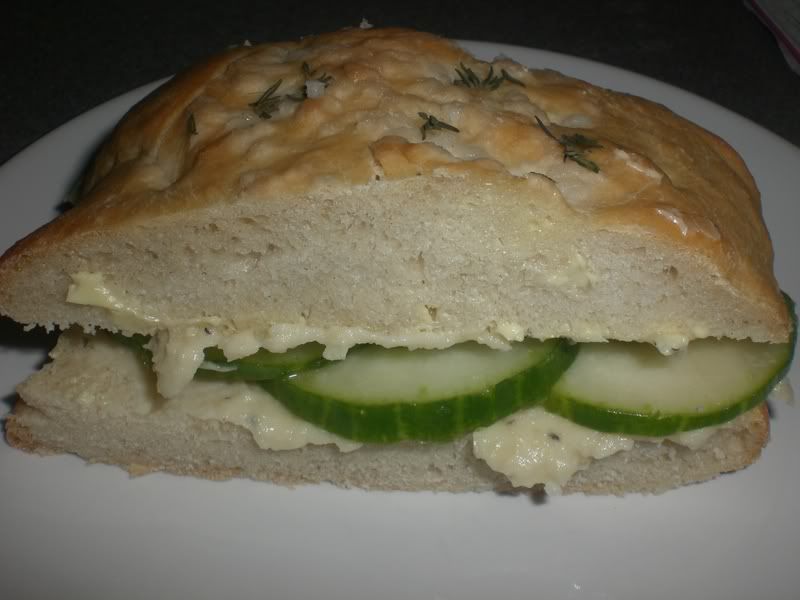 Butterbean spread
About 1 cup of cooked butter beans
A good glug (tbsp or so) olive oil
A heaped tsp of dijon mustard
A large pinch of black pepper
Some water
Method
Put everything except the water into a processor and pulse. Add a tbsp or so of water at a time, scrape down and blitz until it is the texture you want.
I didn't add any salt because I cooked the beans in veggie stock so it was salty enough. If you use plain beans then add salt to taste.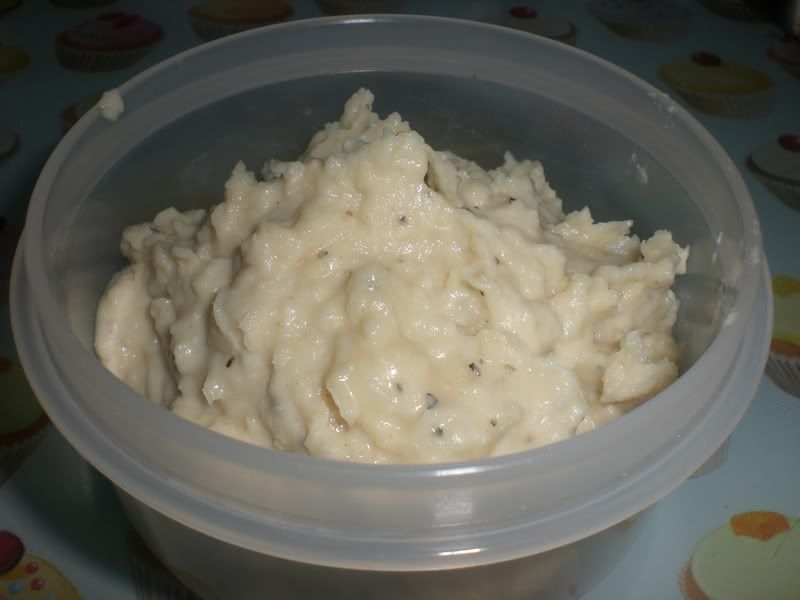 I made ice cream too! Will post about that tomorrow from my shitty hotel room.