Hello everyone. I promised cupcake pics and here they are. These are for my Auntie's 60th birthday party tonight, which is a barn dance and the food is a hog roast!! Blech, however my Auntie is making vegan food for me (she's awesome) and in return I offered cuppers.
I made the basic chocolate cupcakes from Vegan Cupcakes Take Over The World which I flavoured with mint, then I added peppermint icing and some chopped mint cremes to decorate. These are pretty much the same as I made for Daddy Alien's 60th Birthday 2 years ago.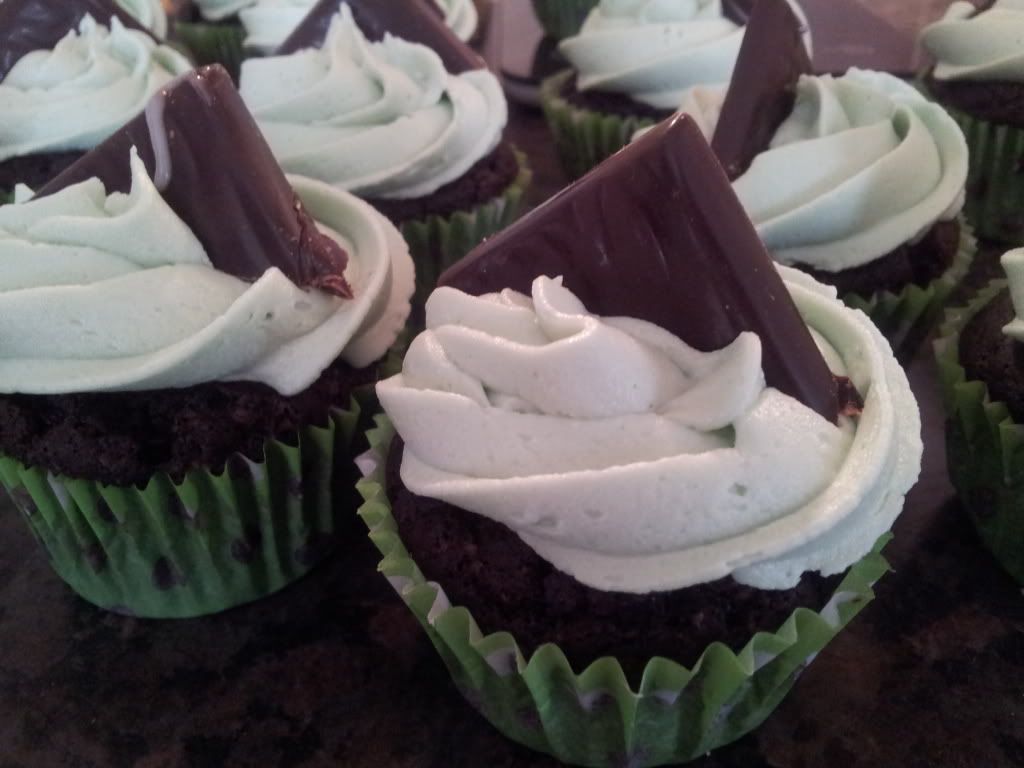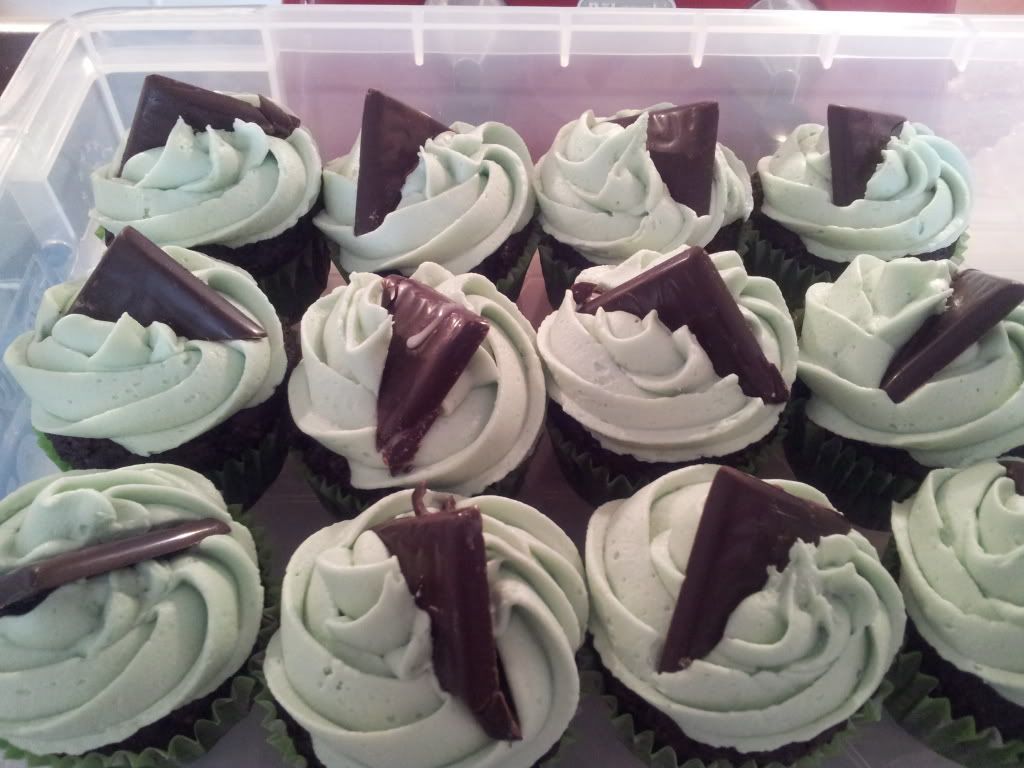 I also made the Cookies & Cream variation of cupcakes except in the Basic Vanilla recipe instead of the Basic Chocolate. I had to buy special american mini oreos, as UK oreos are not vegan! BOO. But I think they came out pretty cute!
I found these in the American Aisle (which is basically 2 shelves) in my local big ass Tesco. Cute but they're £2.50 each and I had to buy 2 and I used them all!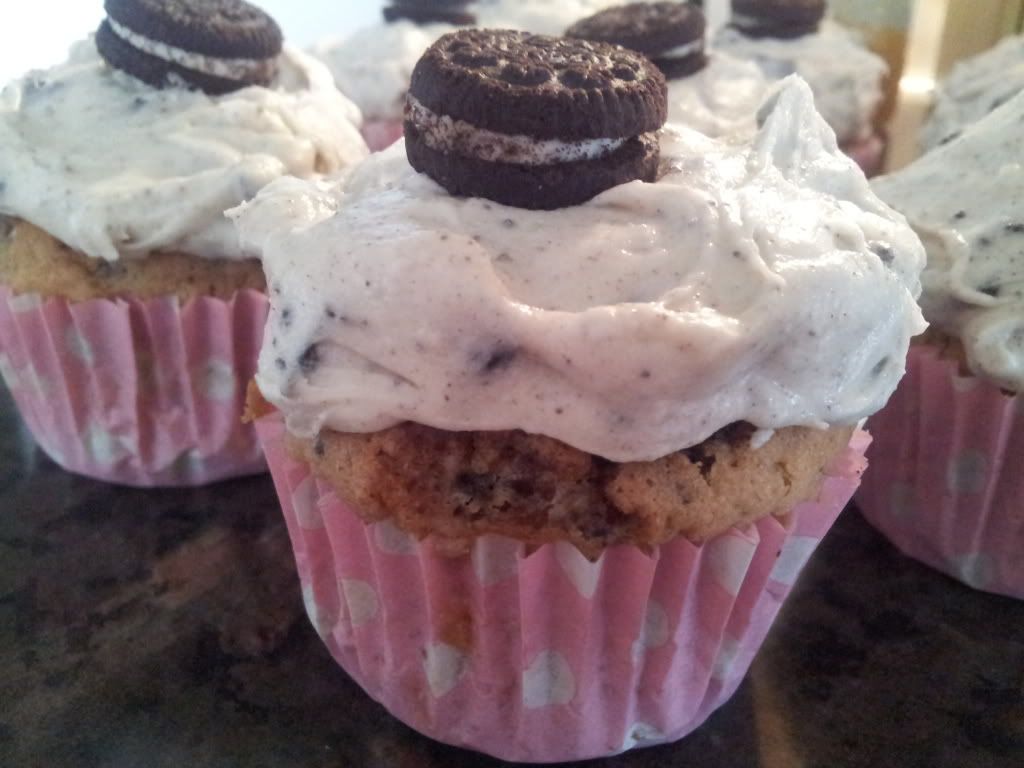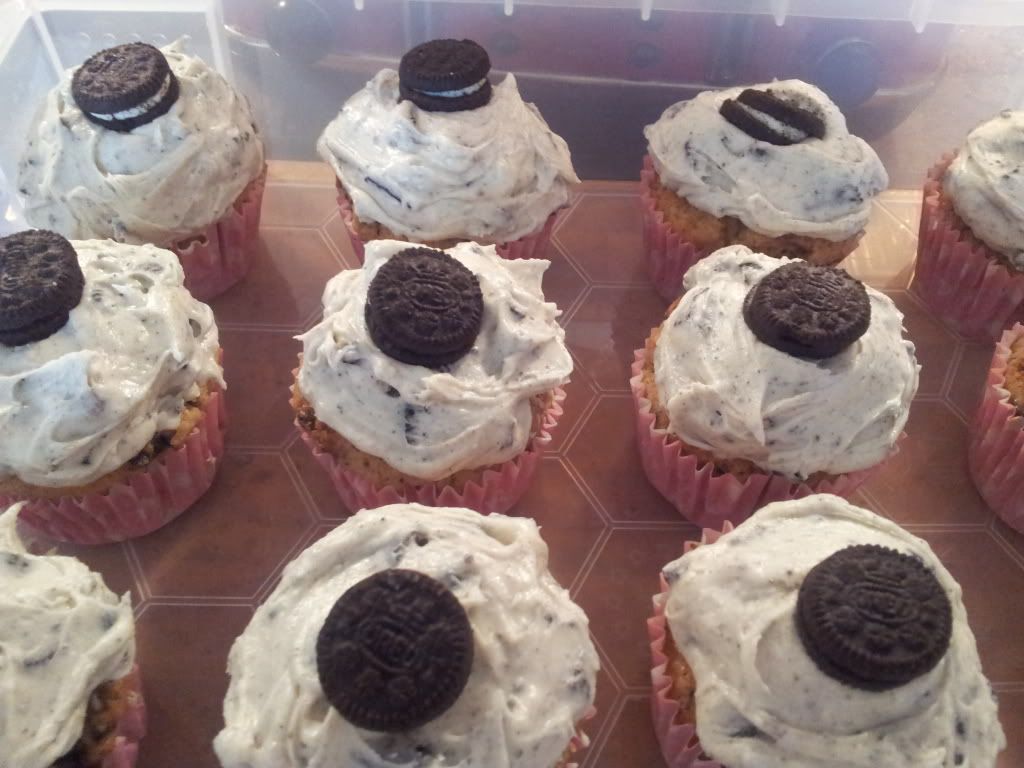 This is my bro's 'creative' way to use up leftover minty icing, by putting it on the crispy cakes my mum made yesterday....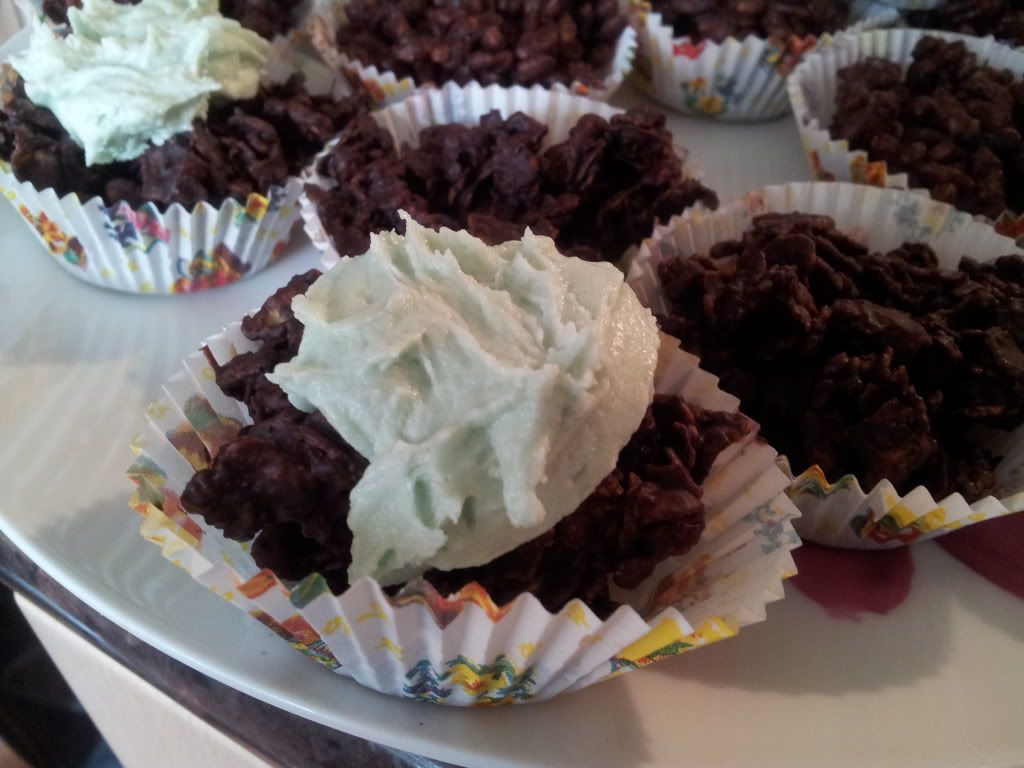 This then evolved to a double decker, mint creme topped, crispy sandwich of win!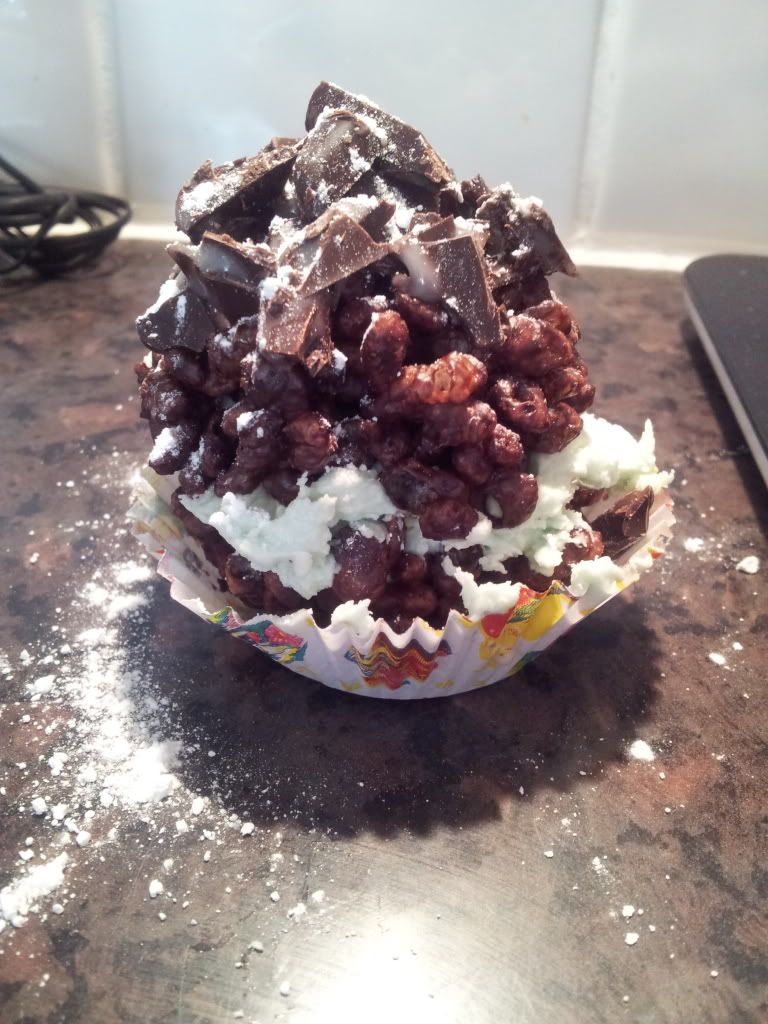 And here's bellend creator himself enjoying the fruits of his labour!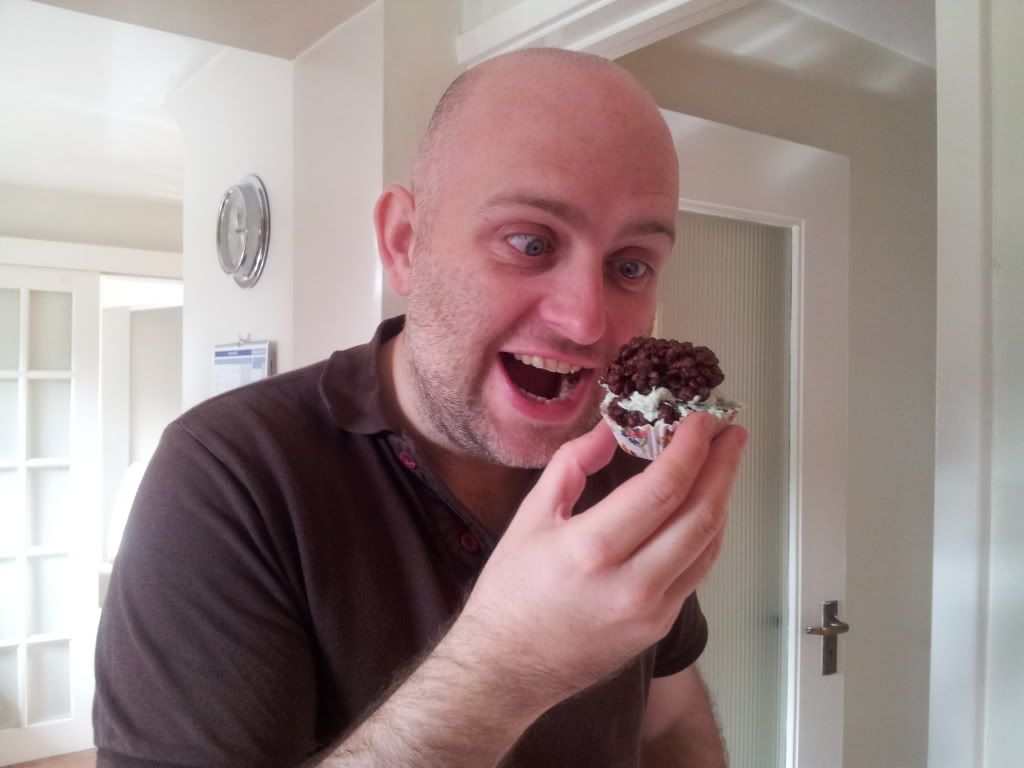 I will leave you with a Jazzy pic. She actually laid there, still and looking at me and let me take 2 or 3 photos. This is her all snug and comfy on her favourite spot - on her blanky!
Have a great Saturday all!
Laterz
xXx