I had a few days off from posting because there's nothing more boring that a sick person babbling on about eating soup. So yesterday I made some jalapeno & cheeze cornbread, it was pretty good warm out of the oven....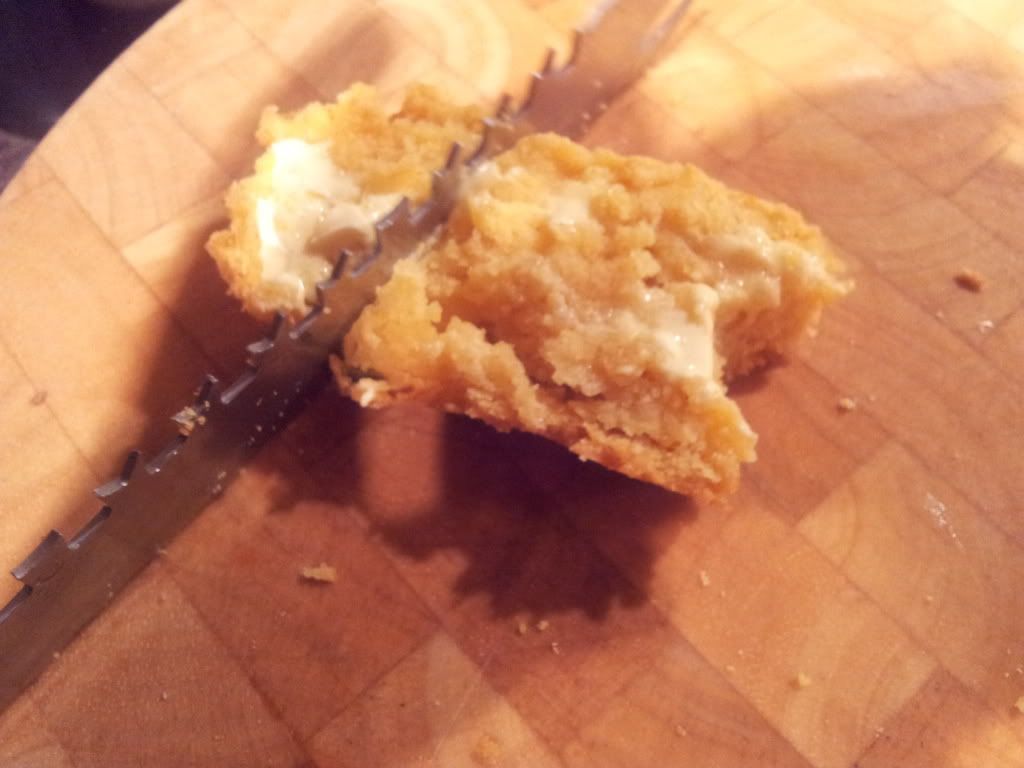 Even better when I made it into french toast and served with a scramble. The scramble was really basic, all I put it in was a bit of turmeric for colour and then nooch and a bit of black salt, regular salt and some soya cream. Yum.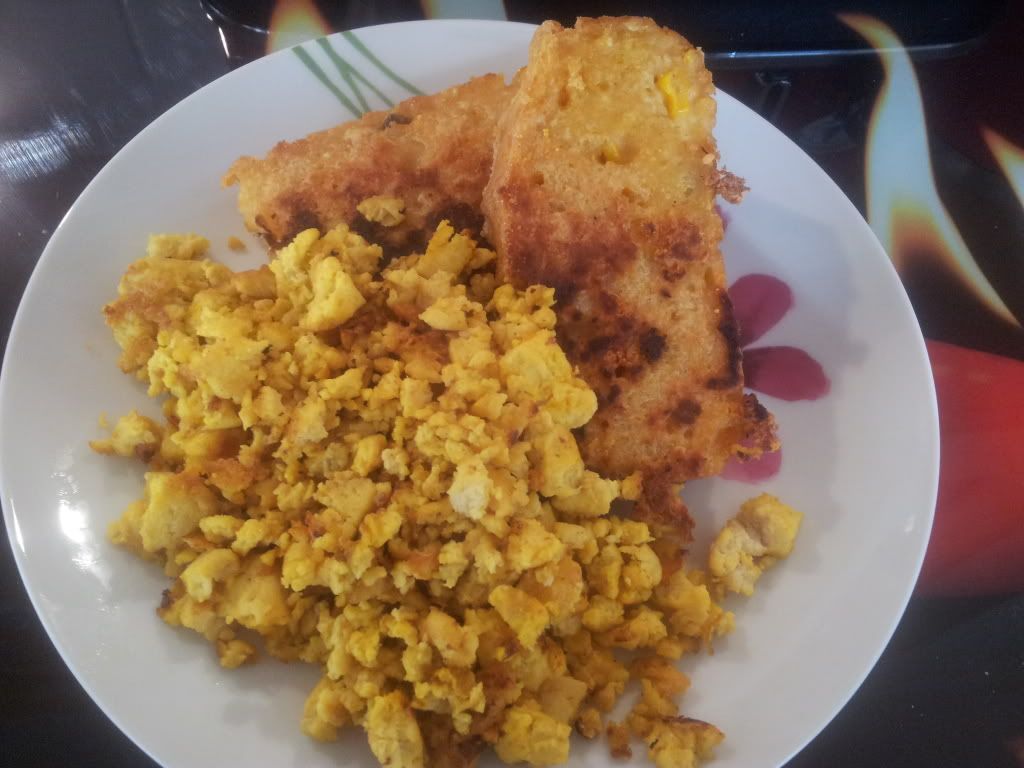 Here's the recipe in case you fancy having a go too:
Jalapeno Cheddar Cornbread
Ingredients:
1 cup cornmeal
1 cup of plain flour
1 tsp baking powder
1/4 tsp baking soda
1/2 tsp paprika
1/4 tsp salt
1/2 cup sweetcorn kernels
1 loose cup vegan cheese of your choice (I used Cheezly soy free cheddar)
1 cup almond milk
1 tsp vinegar
1/4 cup rapeseed (canola) oil
Chopped Jalapenos from a jar (I used 5 or 6 rings finely chopped, but adjust it to your taste)
Method:
Preheat Oven to 180C/350F.
Mix dry ingredients in a bowl. Mix wet ingredients together, pour into dry and mix until just combined. Pour into a loaf tin and bake for 25-30 minutes or until a skewer comes out clean.
Cool on a wire rack until cool enough to slice.
Laterz
xXx