Morning all, it's foggy and grey and crap out there today and I could just do with another bowl of this chilli that my aunty made me for Saturday night.
It was really good and I had it over a baked potato.
I didn't take any pictures of last night's tea, my mum made her awesome roasties and made me some veggie mince to go with it, why does mum's mince always taste better than mine??
Anyway, I did get a photo of dessert. I found this lemon cheesecake in the freezer sectin in Tesco. (I will have to look up the brand when I get home). I didn't have high hopes for it, because generally bought vegan cheesecake is mingin. But it wasn't that bad. The base was a bit rubbish, it was a bit too cakey and as you can see, all kind of fell apart which is why it's in a heap next to the slice. We had some strawberries with it to make it less boring.
Sorry for the crappy pictures, it was really dark when I took these so the lighting was terrible.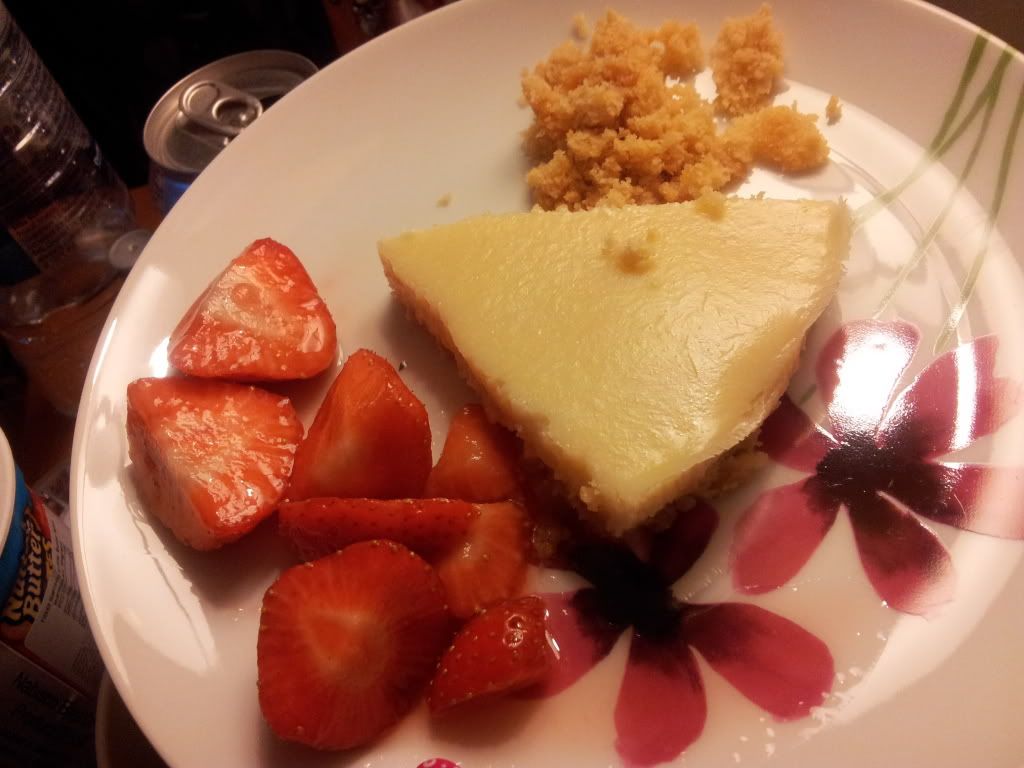 Have a good day all.
Laterz
xXx