Oooh happy hump day everyone!
I went shopping yesterday lunchtime in the hope that dinner inspiration would strike but all I could think of was the
mac n cheese & roasted Brussels from River's blog the other day
. They looked so good that I stole her idea.
Only I didn't have any chipotle so I was gonna put a crap tonne of sriracha on the finished article... but I forgot, doh.
Anyhoo, I just made a quick sauce with some soymilk, cornflour, a crumbled up stock cube and a lotta nooch and for the last 5 minutes of cooking time I threw in some peas, chickpeas and broccoli with the pasta.
While all this was cooking, I roasted my Brussels to throw on top. It was most excellent and as usual I made WAY too much sauce. But I love a saucy bowlful.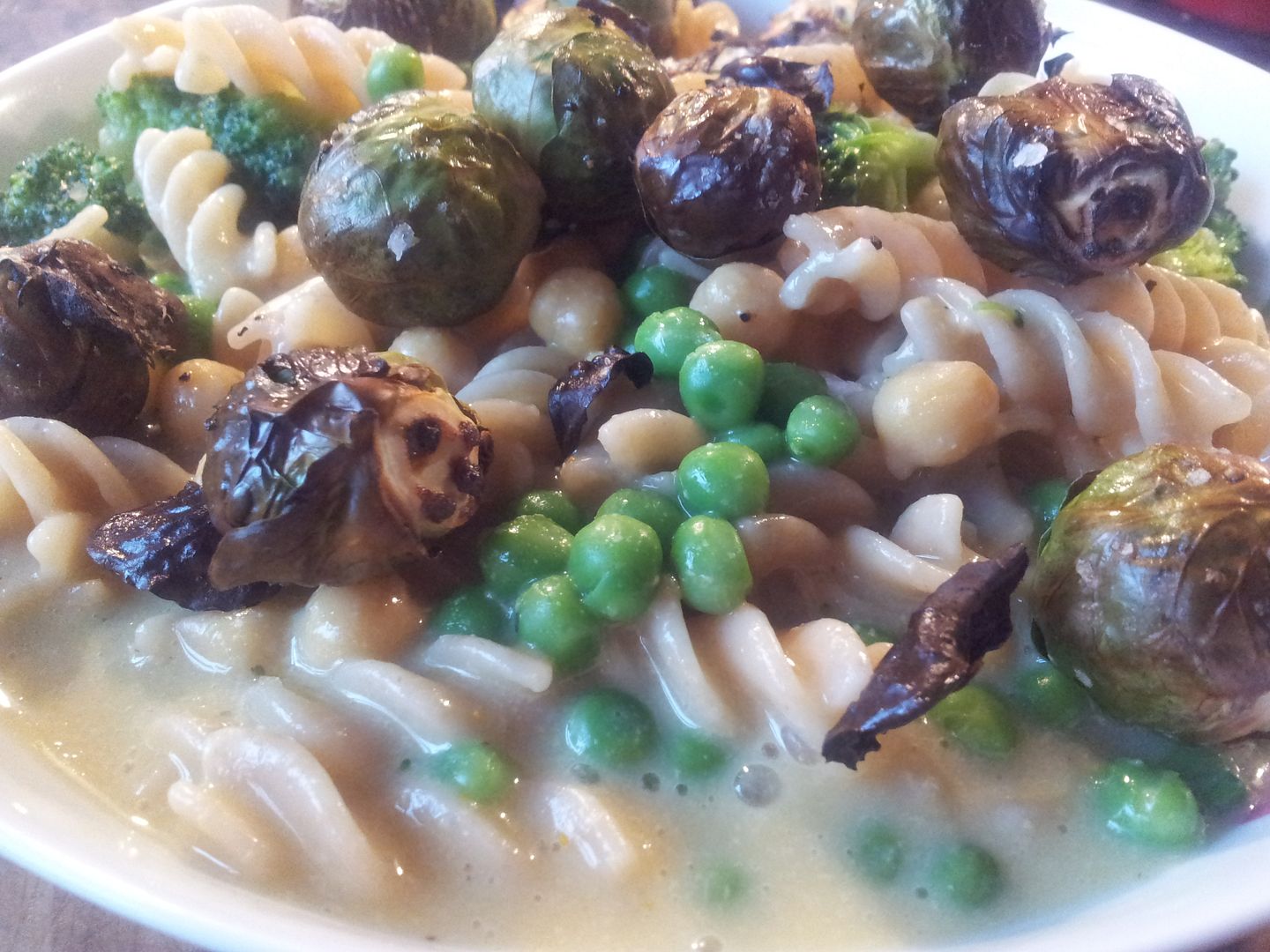 Kat Slaters
xXx
Cockney translations of the day
Brussel Sprouts =
Scouts (See, there you were thinking I'd forgotten my theme!!)