Tell me why I don't like Moooondays! I'll tell you why, because they SUCK that's why! One minute you're enjoying your weekend, the next minute BAM, it's 6am and time to get outta bed. Boo. Although Monday is one of my nights for salsa class, which is Monday's saving grace.
Anyways I was freakin Hank Marvin' by about 4pm today so I really didn't want to spend ages cooking. Luckily I had a serving of the White Bean, Quinoa & Kale stew from Appetite for Reduction in the bacardi breezer - WIN.
I really like this dish. I'm not a huge fan of kale (I know, BAD VAYGAN!) but it's good in this. Plus it has potatoes in and I am a HUGE potato fan.
Also, I had one last frozen Julie Hasson spicy sausage, so I warmed that up and chucked it on top as well. Sorry for sucky picture, I took it in my room after I'd left the better-lit area!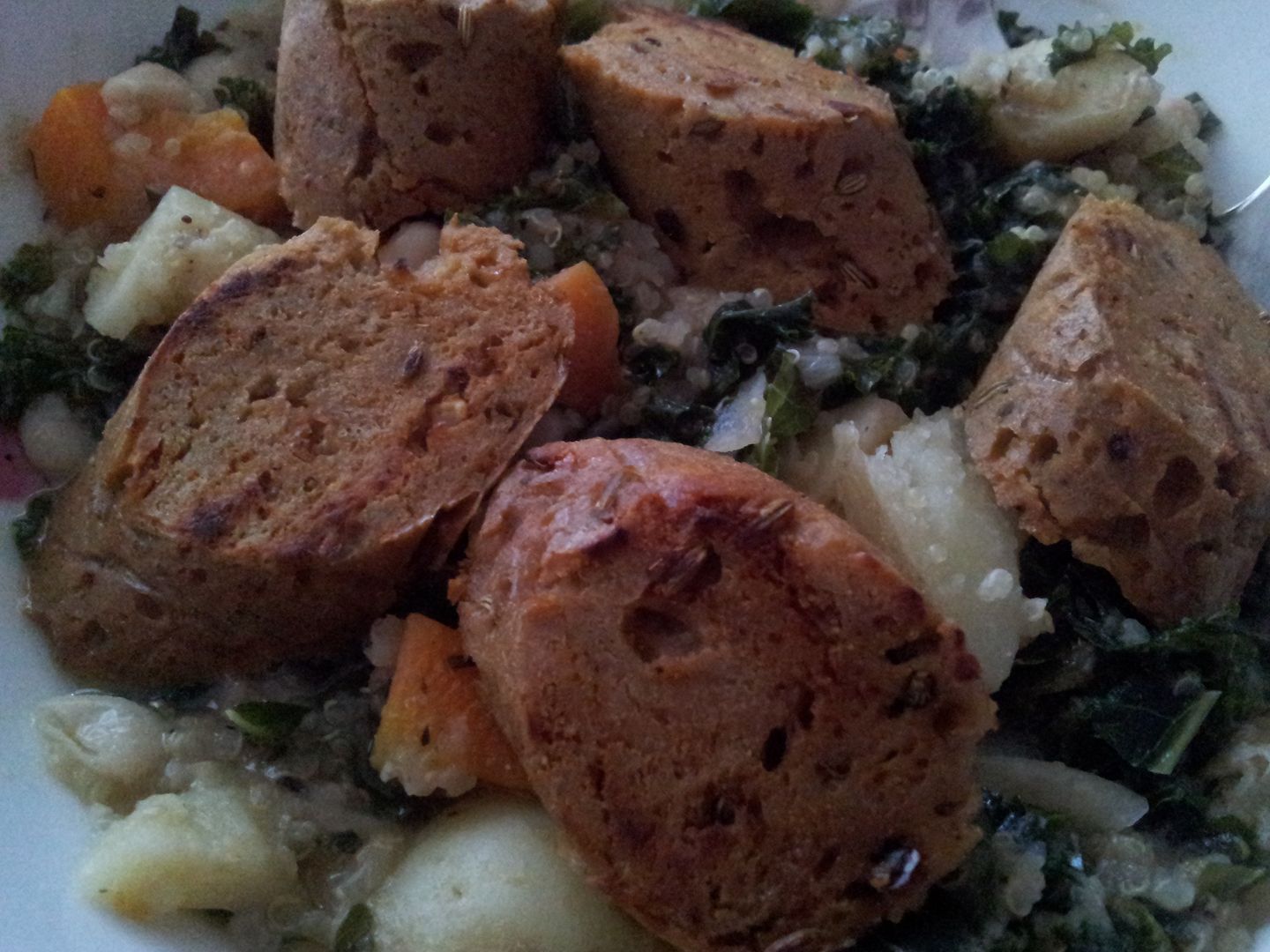 Kat Slaters
xXx
Cockney translations of the day
Bacardi Breezer
= Freezer
Hank Marvin
= Starvin